100% PURE Berry Naked Makeup Palette




100% PURE Berry Naked Makeup Palette
$55.00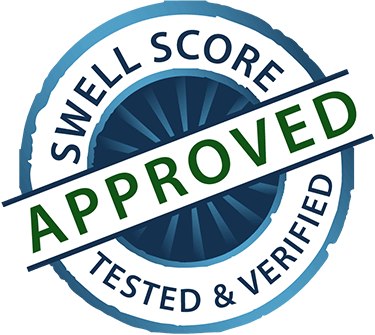 Description
Fruit Pigmented® berry eyeshadow palette of nude, blush, and metallic tones. Our vegan makeup palette includes eyeshadows, blush, and highlighter colored from fruit and vegetable pigments.
Made in the USA - Natural - Vegan - Cruelty Free
Simplify Your Make-Up Routine with this All-in One Palette!
We love this Berry Naked Palette is a collection of classically flattering nude, blush, and metallic tones. Versatile enough for day or night, this palette features 3 eyeshadows, a blush, and a highlighter. Each signature shade is colored from vitamin rich fruit and vegetable pigments – not synthetic dyes. Palette includes:

Palette includes: 

Illume: Pale, dusty pink luminescent powder with a pearly shimmer

Afterglow: Rustic peach-pink blush

Beam: Nude gold eye shadow with soft flecks of gold sparkle

Splendor: Deep, taupe-brown eye shadow with charcoal undertone and bronze shimmer

Vivid: Deep, charcoal-purple eye shadow with flecks of ruby sparkle




Benefits of Fruit Pigments for Skin
GORGEOUS COLOR FROM SUPERFOODS - All you need on the go, our convenient multi-taker includes a highlighter, blush, plus shadow trio colored with the world's first globally patented fruit pigmented technology; packed with nutrients from fruits, vegetables, tea, and plants.
SUPER FRESH EYES OR FLASH IT UP - Go for a soft, subtle look by day with a pale, rosy glow, or amp it up at night with stunning warm/plum shimmery, gilded metallics; glam up either look with a light, illuminating pearly rose gold shimmer pale luminescent powder luminizer.
MOTHER NATURE'S ANTI AGERS - Naturally hydrates your skin with a base of soft rice starch, infused with rosehip oil and avocado butter; the skincare antioxidant boost of anti-aging resveratrol and acai helps replenish and protect your skin against signs of aging.
GIVE YOUR SKIN SOME LOVE - Skin-loving plants nourish while you create flawless looks with this versatile must have; we've swapped out all of the common toxins and replaced them with healthy natural wonders, perfect to pair with our foundation, concealer, or bronzer.
BEAUTY DOESN'T GET ANY CLEANER - You don't have to choose health or beauty, have both. With well-researched healthy, natural, and organic ingredients and strict purity standards, we bring cruelty-free, ethically sourced products without harsh toxic chemicals, heavy metals, fragrances, or dyes. Gluten-free, vegan, and Made in the USA.
Size: Luminescent Powder 0.14 oz / 4 g, Blush 0.14 oz / 4 g, Powder Eye Shadows 0.07 oz / 2 g
Ingredients
COMPLETE LIST OF INGREDIENTS: Luminizer Ingredient: Oryza Sativa (Rice) Starch, Rosa Canina Seed (Rosehip) Oil, Persea Gratissima Oil (Avocado Butter), Theobroma Cacao (Cocoa) Seed Butter, Pigmented Extracts of Punica Granatum (Pomegranate), Vaccinium Macrocarpon Fruit (Cranberry), Fragaria Vesca Fruit (Strawberry), Rubus Idaeus Fruit (Raspberry), Prunus Serotina Fruit (Cherry), Prunus Armeniaca Fruit (Apricot), Prunus Persica Fruit (Peach), Vitis Vinifera Fruit (Cabernet Grapes), Matricaria Chamomilla Leaf (Chamomile), Punca Granatum (Pomegranate) Extract, Lycium Chinense Fruit (Goji Berry) Extract, Sodium Ascorbate (Vitamin C), Tocopherol (Vitamin E), Mica (natural shimmery mineral) Blush Ingredients: Oryza Sativa (Rice) Starch, Rosa Canina (Rosehip) Seed Oil, Persea Gratissima Oil (Avocado Butter), Theobroma Cacao (Cocoa) Seed Butter, Pigmented Extracts of Theobroma Cacao (Cacao), Prunus domestica Fruit (Plum), Punica Granatum (Pomegranate), Rubus Idaeus Fruit (Raspberry), Rosa Centifolia Flower (Rose Petal), Fragaria Vesca Fruit (Strawberry), Prunus Serotina Fruit (Cherry), Punica Granatum (Pomegranate) Extract, Lycium Chinenes Fruit (Goji Berry) Extract, Sodium Ascorbate (Vitamin C), Tocopherol (Vitamin E), Mica (natural shimmery mineral) Eye Shadows Ingredients: Oryza Sativa (Rice) Starch, contain all or some of following Pigments of Theobroma Cacao (Cocoa), Prunus Armeniaca (Apricot) Fruit, Prunus Persica (Peach) Fruit, Vanilla Planifolia (Vanilla) Fruit, Punica Granatum (Pomegranate), Rubus Fruticosus (Blackberry), Vaccinium Angustifolium (Blueberry) Fruit, Rubus Idaeus (Raspberry) Fruit, Coffea Arabica (Coffee) Seed, Carica Papaya Fruit, Solanum Lycopersicum (Tomato) Fruit/Leaf/Stem, Camellia Sinensis (Black Tea) Leaf, Euterpe Oleracea (Acai Berry) Fruit, Rosa Canina (Rosehip Oil) Seed, Punica Granatum (Pomegranate) Seed Oil, Persea Gratissima (Avocado) Butter, Theobroma Cacao (Cocoa) Seed Butter, Resveratrol, Sodium Ascorbate (Vitamin C), Tocopherol (Vitamin E), Mica (natural shimmery mineral)

100% PURE Berry Naked Makeup Palette
$55.00