100% Nourishing Whipped Body Butter






100% Nourishing Whipped Body Butter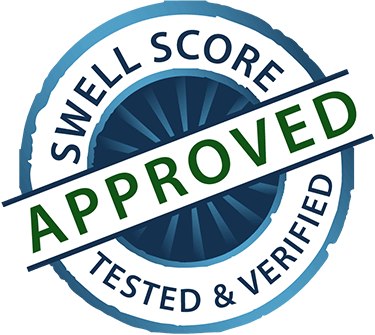 Description
Thick and decadent coconut whipped body butter deeply moisturizes and softens using creamy cocoa, shea, and avocado butters, with added hydration from aloe and rose hydrosol.

For all skin types
Supremely decadent and deeply moisturizing, our whipped body butter collection is capable of nourishing even the driest of skin. With a base of water-rich aloe vera and soothing rose hydrosol, this coconut butter lotion replenishes lost hydration. Ultra rich cocoa butter, avocado butter, and blackcurrant oil coat skin with essential moisture to fortify skin's delicate lipid barrier, effectively relieving dry, itchy skin. This thick and creamy body butter is infused with the scent of sweet, tropical coconut.
Every ingredient we use is beneficial, here are a few:
Vitamin E (TOCOPHEROL)
Vitamin E restores and protects from free radical damage.
Argan oil
Argan oil provides intense moisturization and skin healing benefits.
Shea butter
Shea Butter deeply moisturizes and reinforces skin.
Avocado
Avocado softens and moisturizes.
Cocoa Butter
Cocoa Butter softens and moisturizes.


Directions
Scoop quarter-sized amount into clean, dry fingers. Gently massage all over the body, or target areas needing intensive moisture.
Size
3.4 oz / 96 g
Source
Made in USA
Ingredients
Coconut:Theobroma Cacao Seed (Cocoa) Butter, Persea Gratissima Oil (Avocado Butter), Butyrospermum Parkii (Shea Butter),Argania Spinosa Kernel (Argan) Oil, Rosa Canina (Rosehip) Seed Oil, Aloe Barbadensis (Organic Aloe Vera)* Leaf Juice, Euphorbia Cerifera (Candelilla) Wax, Tocopherol (Vitamin E), Extracts of Euterpe Oleracea (Acai Berry) Fruit, Resveratrol, Camellia Sinensis (Organic Green Tea)* Leaf, Garcinia Mangosteen (Mangosteen) Peel, Lycium Barbarum (Goji Berry) Fruit, Aristotelia Chilensis (Maqui Berry), Sambucus Canadensis (Elderberry) and Vitis Vinifera (Muscadine Grape) Skin, Extract of Lonicera Caprifolium Flower, Lonicera Japonica (Honeysuckle) Flower, Rosmarinus Officinalis (Rosemary) Leaf, Origanum Vulgare (Oregano) Leaf, Thymus Vulgaris Flower/Leaf (Thyme), Hydrastis Canadensis (Goldenseal), Ethyl Alcohol (Grain Alcohol), Cocos (Coconut Flavor) Nucifera Extract
Theobroma Cacao Seed (Cocoa) Butter, Persea Gratissima Oil (Avocado Butter), Butyrospermum Parkii (Shea Butter),Argania Spinosa Kernel (Argan) Oil, Rosa Canina (Rosehip) Seed Oil, Aloe Barbadensis (Organic Aloe Vera)* Leaf Juice, Euphorbia Cerifera (Candelilla) Wax, Tocopherol (Vitamin E), Extracts of Euterpe Oleracea (Acai Berry) Fruit, Resveratrol, Camellia Sinensis (Organic Green Tea)* Leaf, Garcinia Mangosteen (Mangosteen) Peel, Lycium Barbarum (Goji Berry) Fruit, Aristotelia Chilensis (Maqui Berry), Sambucus Canadensis (Elderberry) and Vitis Vinifera (Muscadine Grape) Skin, Extract of Lonicera Caprifolium Flower, Lonicera Japonica (Honeysuckle) Flower, Rosmarinus Officinalis (Rosemary) Leaf, Origanum Vulgare (Oregano) Leaf, Thymus Vulgaris Flower/Leaf (Thyme), Hydrastis Canadensis (Goldenseal), Ethyl Alcohol (Grain Alcohol), Cocos (Coconut Flavor) Nucifera Extract * Certified Organic
Natural ingredients may vary in color and consistency

100% Nourishing Whipped Body Butter
$30.00