Beyoutiful: Skin, Hair & Nails Support Capsules
Beyoutiful: Skin, Hair & Nails Support Capsules
$41.99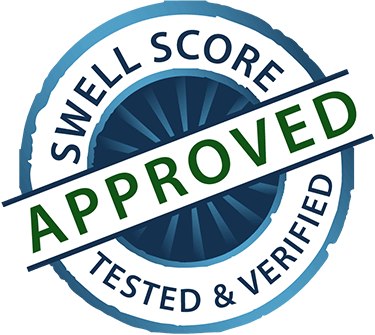 Description
Beyoutiful is a plant-based beauty vitamin blend of organic B vitamins, organic seaweed and algae extracts (fucoidan and astaxanthin) and 1 billion probiotics, combined to help support healthy glowing skin, hair, and nails at any age.
Organic B Vitamins | Organic Algae for Skin | 1 Billion Probiotics
A flamingo's secret

Ever wondered why flamingos are pink? It's the astaxanthin (a carotenoid) they consume through their diet that's responsible for those glossy pink feathers. But don't worry - you won't turn pink from these pills (or grow feathers). Astaxanthin is an extremely potent antioxidant and safe natural anti-inflammatory that has over 40 human clinical studies in anti-aging and cellular health alone.
Multiple studies have shown that taking just 4mg of astaxanthin a day (Beyoutiful contains 5mg) can provide significant improvements in the appearance of fine lines, wrinkles, and elasticity, as well as in skin's moisture content in 4 to 6 weeks*. More good news for all those sun worshippers out there - after astaxanthin has had time to accumulate in the skin, it can help protect against ongoing damage from ultraviolet light exposure.
Supporting Skin Function
These capsules contain fucoidan, which, in nature, protects seaweed against a range of external stresses, including UV radiation (hello sun damage). Now, we know you aren't made of seaweed, so here are a couple of ways fucoidan can help support healthy skin and aging gracefully:
It can increase Sirtuin-1 - a protein considered an important marker for cell aging and is believed to play important roles in longevity and reduction of age-related diseases and dermatologic conditions.*
It can also reduce the activity of elastase, tyrosinase and collagenase enzymes, responsible for breaking down connective tissue and the signs of aging tissue, by up to 99%.*
Third-Party Tested for Quality
Ora Organic's make products that are undeniably clean – so that you and your families can trust you're getting the highest-quality nutritional products on the market.
Beyoutiful is a plant-based beauty vitamin blend of organic B vitamins, organic seaweed and algae extracts (fucoidan and astaxanthin) and 1 billion probiotics, combined to help support healthy glowing skin, hair, and nails at any age.
B vitamins are notoriously difficult to get on a plant-based diet so that inspired us to put together this superstar lineup of organic ingredients here to help protect against skin pigmentation, the appearance of wrinkles and keep your epidermis epically hydrated! Your hair, skin, and nail vitamins just got taken to the next (plant-based) level.
*These statements have not been evaluated by the Food and Drug Administration. This product is not intended to diagnose, treat, cure, or prevent any disease. Keep out of reach of children. Consult a physician if you are pregnant or nursing; have or had a medical condition, or are taking prescription drugs. If you have any adverse effects to the product, stop taking the product immediately and consult your physician.
FAQ's
Be-you-tiful was formulated with organic, plant-based carotenoids and polysaccharides to support healthy skin for all skin types - especially dryer skin types that could benefit from more hydration.
Nope! If you have skin, Be-YOU-tiful is for you. In addition to helping skin age gracefully, Ora's beauty blend contains ingredients that go beyond "the surface." While giving your skin some much-deserved love, you'll also be supporting eye, cardiovascular, and gut health. Get ready to look and feel your best!
Unfortunately no. Acne breakouts can be caused by a variety of factors: hormonal imbalance, diet, and digestive issues just to name a few. While Be-you-tiful does a great job of helping protect your skin from harsh environments and locking in moisture - we can't promise it'll clear up, or prevent, acne breakouts without getting into the finer details of what your body is telling you. We recommend consulting a dermatologist and a nutritionist to figure out if you can pinpoint the cause of your acne breakouts first.
Be-you-tiful contains two very important B vitamins for hair growth: biotin and niacin. Biotin, specifically, can help strengthen your production of keratin - the primary protein that makes up your hair, skin, and nails. It's important to treat your hair at its root (the follicle) to keep your locks in optimal health, especially if you experience particular scalp conditions. If you're currently experiencing a mild or severe scalp condition, we recommend consulting your doctor to determine whether Be-you-tiful is a good supplement for you.
Be-you-tiful is an ingestible beauty capsule. Swallow with water as you would a regular capsule. If you'd rather not swallow these capsules, you can twist open the capsule and dump the powder onto your food or mix it into your drink of choice. Just be prepared for a strong seaweed flavor - it's not for everyone!
Beyoutiful: Skin, Hair & Nails Support Capsules
$41.99