CALM: Decaf Single-Serve Pocket Purity™


CALM: Decaf Single-Serve Pocket Purity™
$10.00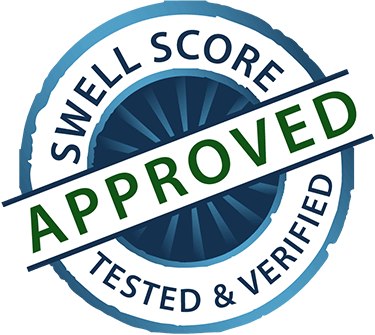 Description
Please note: $6 shipping fee applies for ANY Purity coffee order
Original medium roast specialty-grade organic coffee is decaffeinated with a chemical-free natural water process that removes 99.9% of caffeine and retains high antioxidant properties.
USDA Organic Certified
Swiss Water® Processed
Smithsonian Bird Friendly
Rainforest Alliance Certified
Taste Profile:
Dark chocolate
Vanilla
Sweet red apple-like mild acidity
Ingredients:
100% Specialty-grade organic Arabica coffee
Purity Coffee contains only high-quality Arabica coffee beans with no additives or allergens.
Adjust to taste: Try changing water temperature, amount of water, or steep time.
For a delicious cold brew, place a sachet in a glass of water and refrigerate overnight.
Each carton contains 5 single-serving coffee sachets
What Makes Purity CALM Coffee So Special
Purity CALM Coffee® naturally decaffeinated (99.9%) regenerative organic shade-grown medium roast coffee, meticulously crafted with your health in mind. At Purity Coffee, we're dedicated to prioritizing well-being through every aspect of our coffee-making process. Grounded in the latest scientific research, our commitment begins with foundational standards, which evolve with emerging scientific insights.
Certified Organic and Extra Pure
Our coffee is certified organic and rigorously tested to be free of pesticides, contaminants, molds, and mycotoxins. Additionally, it holds the Rainforest Alliance Certification, ensuring adherence to environmental and social standards. Purity CALM is the result of our continuous search for the finest coffees and our determination to make coffee healthier.
Decaffeinated But Still Healthy
Purity CALM is our decaffeinated offering, meticulously prepared to honor coffee enthusiasts seeking both pleasure and health benefits without caffeine. We source our coffee from highly vetted farms and employ the Swiss Water® decaffeination process, guaranteeing over 99.9% caffeine removal. Our dedicated roasting partner ensures the retention of chlorogenic acids (CGA), preserving a balanced flavor profile with mild acidity, featuring notes of dark chocolate, vanilla, and sweet red apple.
Designed for caffeine-sensitive individuals, Purity CALM offers antioxidant support and peace of mind. Coffee, including decaffeinated options, has demonstrated protective effects against various health issues such as Type 2 diabetes, liver diseases, cancer, stroke, and colorectal cancer. We emphasize that drinking organic, toxin-free, specialty coffee like Purity CALM is a simple way to savor the healthiest and best-tasting coffee.
Brewing recommendations:
Open the packet and place the sachet in a coffee cup, tag hanging outside.

Pour water just off the boil onto the sachet in a cup, using between 6-10 oz of water.

Steep for at least 3 minutes and then dunk sachet up and down several times.

CALM: Decaf Single-Serve Pocket Purity™
$10.00