Got Matcha - Flavored Matcha Gift Set 150g bags






Got Matcha - Flavored Matcha Gift Set 150g bags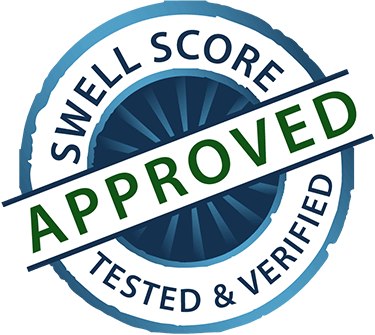 Description
The perfect sampler of organic matcha paired with delicious healthy flavors.  These synergistic blends are rich superfoods and healing properties that support sustained endurance, enhanced focus and clarity, along with the numerous other benefits. Comes with2 customer favorite flavors, Vanilla Chai and Caramel Apple. One 40 gram bag of each flavor (4 servings each).
The gift set for the Matcha lover who likes to explore fun and delicious blends of Matcha tea
Why Matcha Tea?
Matcha Green Tea is a superfood that is both nutritious and healing. Matcha 
Benefits …
1. Increases thermogenesis in the body, becoming a potent appetite suppressant and increasing fat oxidation. This in turn helps the body to use fat as an energy source.
2. Protects against heart disease; among which would be: Vasculoprotective, antioxidative, anti-inflammatory and cholesterol-lowering.
3. Recent evidence suggests that the benefits of matcha green tea  may reduce the risk of Type 2 diabetes!
4. Found to lower blood pressure and hypertension
We use Coconut Palm Sugar….the wonder sugar to sweeten the blends...
Coconut Palm sugar is an all-natural, whole food that has an exotic flavor profile with wonderful notes of light butterscotch and caramel.  It is derived from the sweet nectar of the sugar blossoms that grow at the top of the tropical coconut palm tree. Not only is it a healthy sweetener, but it is also nutritious…
Palm Sugar is naturally low on the Glycemic Index (GI), which is important to those who are concerned about weight control and diabetes.  And, while most sweeteners are devoid of any nutrients, coconut sap sugar is RICH in vitamins, minerals and amino acids.
The flavors in this Matcha Tea Blends Gift Set include:
Vanilla Chai Matcha - The most popular of the matcha tea blends! You will love the subtle vanilla and chai mixture added to smooth Matcha. Truly a synergy of powerful superfoods that help bring sustained endurance, enhanced focus and clarity, along with the numerous health benefits of matcha green tea and the finest herbs and spices that comprise this unique chai mixture. Amazing as a hot tea or as a iced latte.  
Caramel Apple Matcha - Picture smooth caramel smothered over a light crisp apple…now you know how this blend tastes. A delicious treat that includes matcha, apple and coconut palm sugar. Apple powder (dried apple) contains pectin which is found in the apple skin and has many tested health benefits including gentle cleansing, natural weight management and much more.
Some recipes are below you can try with the amazingly tasty blends
How To Make a Vanilla Chai Ice Blended
Add 1 heaping tablespoon of the Vanilla Chai Blend to 8 oz of your favorite milk and stir
Add a handful ice
Blend and drink cold or omit ice and heat
This is a customer FAVORITE  
How To Make a Caramel Apple Matcha Green Tea Latte
1. Take a tall mug of hot or boiling 12-16 ounces – 1/4 filtered water and 3/4 almond milk or milk of choice
2. Add 1 heaping tablespoon of the Matcha Caramel Apple and stir. That is all there is to it! Simple, quick and tasty.

Got Matcha - Flavored Matcha Gift Set 150g bags
$87.00