Low-Tox Beauty Gift Box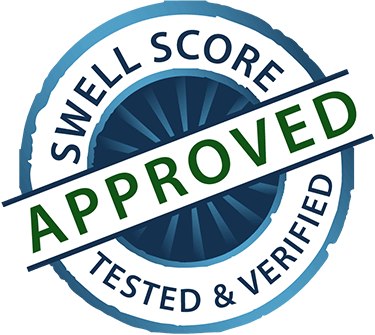 Description
Save Over 60%
on This Clean Beauty Holiday Gift Box
Get a variety of luxurious, non-toxic beauty items curated by our Doctors & Wellness Editors to give as the perfect gift, or to explore healthy options you will love using, and that your skin will thank you for!
"What a Great Find! So many funs products to try at a discount. -Tina H.
So many awesome CLEAN beauty products!!! So excited to try them all out. Great to know I am avoiding chemicals and toxins on something I put on my skin every day!
You Get All of These Doctor-Curated Skincare Goodies in this Low-Tox Beauty Gift Box!
Beauty products are notorious for having chemicals, dyes and scents that are not always healthy and in some cases downright toxic to the body. That's why we are so excited to share with you a low-tox beauty box that delivers great results from non-toxic (and in most cases organic) ingredients. Give yourself (or someone you love) the gift of beauty products designed with your health in mind!
Here are the exciting items you'll get inside your Low-Tox Beauty Box…
All items in this kit are part of a power house oil-based system that harnesses active botanical plant oils to nourish and hydrate skin. Each product is formulated without water to ensure you're getting a truly potent product. In this Clean Beauty Box, you will receive
two of the four items
in the travel kit. $25.00 Value.
Make Coffee Bean Caffeine Eye Cream an essential part of your skin care routine! De-puffs, boosts circulation, and brightens dark circles with caffeine from coffee and green tea. Anti-aging vitamins and rosehip promote a youthful eye area. EWG Verified! Proudly made in the USA! Full size 0.3oz tube. $16 Value.
Make Bright Eyes Masks an essential part of your self-care routine! These hydrating eye masks made with cooling cucumber and natural caffeine to de-puff the eye area. Masks are made of 95% organic aloe juice and 5% plant cellulose. EWG Verified! 4 Single use eye mask $28 Value.
The Daily Konjac Sponge Turmeric is a gentle sponge for your face to clean and cleanse your skin. Konjac is made from a traditional Japanese "jelly-like" food from a strain of potato called "Konnyaku Potato". The turmeric aids in hydrating and regenerating skin. 2 sponges. $12 Value.
The Jade Gua Sha Facial Tool has been used in beauty rituals for centuries. Use this tool over moisturizer, oil or cream to enhance results. The Gua Sha renews skin by increasing blood flow and flushing out lymphatic drainage using real jade for a healthier more radiant appearance. As little as 5-minutes a day can give you beautiful a results! $16 Value.
The Daily Sisal Body Brush is a rigorous textured cleansing tool used for deep exfoliation with a dual effect of dry brushing and wet cleansing made from natural fibers. The handle allows for extended use to get to any hard to reach areas on the body. $16 Value.
A MUST for any self-care ritual! These bath tea bags are filled with nothing but the good stuff – Epsom salt, and an herbal blend of chamomile, lemon balm and lots and lots of lavender! Use this for a relaxing herbal bath or a luxurious foot soak! Made by an June Bloom, a female owned, organic farm. 1 package of 3 bags. $15 Value.
A gorgeous smelling Epsom Salt Bath Bomb with healing essential oils and plant extracts designed to help detoxify, relieve aches and pains, hydrate the skin, and keep your mood Zen. One Epsom Salt Bath Bomb with one of the following scents included: Lavender and Chamomile, Vanilla and Charcoal, Jasmine and Rose, or Lemon and Coconut. $10 Value.
Aloe Gorgeous is an Organic and Plant-based Collagen-boosting Powder packed with aloe vera, protein, silica, and vitamins C and E. 2 Single Serve Chocolate Flavored Packets included. $6 Value.
PRIMA CBD Trifecta
Stir, sip and feel better with Prima's broad-spectrum hemp CBD and functional botanical beverage infusions. Your trial pack includes Instant Zen for balance and better mood,* Brain Fuel for increased clarity and focus,* and Rest Easy for a good night's sleep.* Designed for optimal bioavailability and packaged in an easy-to-use, dissolvable powder. Mix with water, tea or your go-to drink for quick relief. Includes a total of 12 individual use packets. $18 Value.
A total value of over $189 for just $79! Members save even more!
Please note: The Low-Tox Beauty Gift Box cannot be returned.

Low-Tox Beauty Gift Box
$189.00