Naturepedic Organic Cotton PLA Pillow








Naturepedic Organic Cotton PLA Pillow
$199.00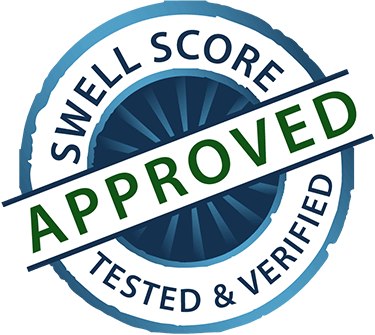 Description
The Naturepedic organic cotton PLA pillow provides luxurious comfort in its simplest form. Naturepedic PLA is derived entirely from sugarcane.  Outer cover is 100% certified organic cotton. Made in U.S.A.
Bye-bye chemicals...Hello Naturepedic!
This luxiourious pillow is made with a 300 thread count 100% organic cotton outer fabric and pure PLA batting on the inside, providing a healthy, resilient and supportive feel. Sleeps cool and wicks moisture too!
PLA is a non-toxic, sustainable fiber derived from 100% renewable resources. In fact, Naturepedic formulates its PLA exclusively from non-GMO sugarcane.
PLA is resilient and has wonderful moisture wicking properties. Best of all, there are no harmful chemicals,  no petroleum and no chemical smell! 
Lean More about Naturepedic Materials...
Organic Cotton Fabric: Organic cotton is the purest form of cotton and a healthier alternative to synthetic fabrics which are often treated with perfluorinated compounds (PFAS) plus various anti-bacterial biocidal treatments and even flame retardants. You'll also love the feel of this silky smooth fabric. It's soft to the touch and easily conforms to your every curve.
PLA Batting: PLA is a high-performance synthetic fiber that is resilient and wicks moisture while offering a comfortable fluffiness. Naturepedic formulates its PLA exclusively from non-GMO sugarcane, which is then fermented in a process similar to making yogurt to create lactic acid (a naturally occurring material that gives the "tang" to yogurt and makes your muscles ache after a work-out). From lactic acid, a molecule called lactide is created. Water is then removed and it gets crystallized to create the high-performance polymer – polylactide (PLA).
PLA is used in a variety of industries, including food packaging and medical supplies and does not contain or off-gas harmful chemicals.

Naturepedic Organic Cotton PLA Pillow
$199.00