Ora Organic - Good As Gold: Golden Milk Powder
Ora Organic - Good As Gold: Golden Milk Powder
$41.99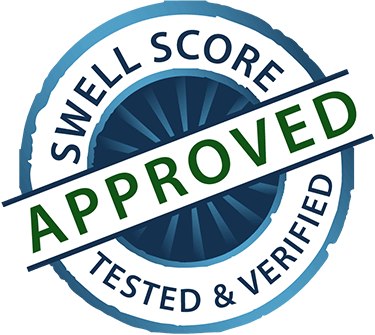 Description
Reduce inflammation and glow from within with 'Good as Gold': Organic Golden Milk Powder. Made with turmeric and a blend of organic ingredients to soothe and regulate the body.
365.4 g bottle / 30 servings
Turmeric Powder Blend | Ayurvedic Herbs | With Black Pepper
How this works...
Good as Gold is an organic turmeric golden milk powder blended with hydrating coconut and superstar Ayurvedic herbs: ashwagandha, reishi mushroom, and ginger root. The key ingredient turmeric has been studied for its ability to support joint function and is high in antioxidants. (Hello glowing skin!)

This perfectly formulated blend of adaptogens was created to allow you to totally zen out with this delicious hug in a cup!
Curcumin
When it comes to inflammation there have been a lot of studies on turmeric's active ingredient curcumin's, but what is actually happening?
Curcumin
in the body blocks NF-kB, a molecule that travels into the nuclei of cells and activates genes linked to inflammation. NF-kB is also believed to play a major role in many chronic diseases. They've included organic black pepper in this blend, which has been shown to increase the bioavailability of Curcumin by 2000%, maximizing health benefits for your body.
Adaptogenius
This Organic Turmeric Golden Milk is packed full of adaptogens which help the body acclimate, or adapt to, stressful situations through hormone regulation. Ashwagandha has been studied extensively for its ability to support cognitive function and memory, while reishi mushroom has been studied for its ability to assist in moderating the immune system and helping to reduce fatigue and anxiety.
They also included ginger root which has been studied for its ability to reduce nausea and morning sickness.*
Third-Party Tested for Quality
Ora Organic make products that are undeniably clean – so that you and your families can trust you're getting the highest-quality nutritional products on the market.
Directions for use
Blend 1 scoop with at least 8 oz (1 cup) of warm water or milk (or add to a smoothie).
Tips
Add a small amount of warm water to Good as Gold in a mug and mix into a paste before adding foamed plant-based milk for a cozy, delicious, hug-in-a-mug!
Storage
Store in a cool, dry place and keep away from moisture. Refrigeration is not required.
*These statements have not been evaluated by the Food and Drug Administration. This product is not intended to diagnose, treat, cure, or prevent any disease. Keep out of reach of children. Consult a physician if you are pregnant or nursing; have or had a medical condition, or are taking prescription drugs. If you have any adverse effects to the product, stop taking the product immediately and consult your physician.
FAQ's
Studies show that turmeric can inhibit inflammation, ease joint pain, help protect against neurodegeneration, and alleviate migraines. Curcumin, the active ingredient found in turmeric, is also a powerful antioxidant.
Good as Gold is a blend of ayurvedic herbs and ingredients intended to help fortify your immune system and boost your diet with antioxidants.
Ayurvedic herbs hail from Ayurvedic medicine, which is considered to be the world's oldest holistic healthcare and a traditional Hindu system of medicine. Ayurvedic medicine is based on the idea of balance in bodily systems and uses diet, herbal treatment, and yogic breathing. We've chosen to include ashwagandha, turmeric, reishi mushroom, and ginger - ingredients that are well known to ayurvedic practitioners.
Numerous studies have indicated turmeric as a therapeutic agent for treating inflammatory diseases such as arthritis, pancreatitis, and irritable bowel diseases. Turmeric's active ingredient, curcumin, interrupts the biological pathway to inflammation by blocking NF-kB, a molecule that activates genes linked to inflammation.
Ashwagandha is an herb used in Ayurvedic culture that has traditionally been used in medicine as an adaptogen. (A more well known example of an adaptogen is ginseng.) Adaptogens have traditionally been used to promote stress relief and help the body cope with stress, especially long-term, by amending hormone imbalances that occur during stressful times. Ashwagandha has been shown to help improve memory and cognitive function, which can be especially valuable as we age. Some studies show that ashwagandha may help protect against the onset of neurodegenerative diseases like Huntington's and Parkinson's.
Take your turmeric powder at anytime of the day. We recommend snuggling up on the couch with a cuppa while you watch your favorite TV show or read that book you can't put down.
Ora Organic - Good As Gold: Golden Milk Powder
$41.99