Puori C3 - Vitamin C
$14.99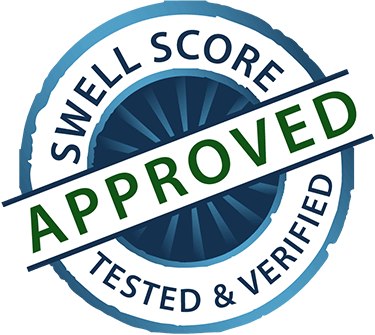 Description
Support your immune system with Puori C3 - Vitamin C. A refreshing effervescent with vitamin C, zinc, yerba mate and ginseng. "Slow brew" without all the unnecessary ingredients that are normally found in an effervescent.  Easy absorbable - Effective Dosage - No Artificial Ingredients - Always 3rd Party Tested!
Support Your Immunity with Vitamin C
A natural refresher with a fresh citrus taste along with immune support and antioxidant effects from the unique formula of natural vitamin C, Zinc and beneficial herb extracts.

Vitamin C has many functions in the immune system and can help to support the body's natural defenses. It's found in high concentrations in immune cells. One of the risks of Vitamin C deficiency is death of important immune cells. Additionally, vitamin C plays a role in the regulation and movement of immune cells. With zinc deficiency, several aspects of immune function are compromised.
One of the main functions of vitamin C in the body is its function as an antioxidant. Molecules called free radicals are created in the body all the time from the daily tear and wear of our body. Free radicals are lacking one electron in order to be in balance since balanced molecules always have an equal number of electrons. The one missing electron can cause chaos in the body as a chain reaction shifting electrons from one molecule to the other can be started. An antioxidant can donate an electron and create stability - this is the role of vitamin C in reducing oxidative stress. Zinc can also shield from oxidation - oxidation is the result of metabolism or exposure to environmental stresses.
Tiredness and fatigue are common symptoms of vitamin C deficiency. A supplement with vitamin C can prevent deficiency and reduce symptoms of tiredness and fatigue as well as support normal energy-yielding metabolism.
Zinc has a role in the central nervous system where it acts to aid neural signaling in the brain.*
Ingredient History
The vitamin C in Puori C3 is sourced from three natural sources; acerola berry, goji berry and rose hip. All three are high in natural vitamin C and extracts contribute to the vitamin C content of Puori C3. Additionally, to ensure a potent dose, vitamin C from magnesium, zinc and calcium ascorbate is also added to Puori C3. These ascorbates are highly absorbable forms of vitamin C and used to ensure gentle absorption.
For Puori C3, we looked into ancient history and were led to one of the oldest plant species, the Ginseng root, which has been used in traditional medicine for centuries especially in Asia. Together with tea leaves from the South American Yerba Mate plant, Puori C3 is more than just a vitamin C supplement.
No added ingredients for a faster dissolving time, making it a slow brew.
Directions for Use
Puori C3 is an effervescent tablet. Simply drop a tablet in a glass of water and while you do one of life's small tasks, the brew dissolves and is ready in 6-10 minutes.


Full transparency with Clean Label
Third-party Testing
Puori strives to make the cleanest products and test all product batches. The test results can be viewed on Clean Labels using the respective batch number.
Ingredients Allergens
Ingredients
Citric Acid, Sodium bicarbonate, Inulin, Vitamins (Calcium-L-Ascorbate, Magnesium-Lascorbate, Zinc-L-Ascorbate), Flavor (Natural orange flavouring, natural mango flavouring), Acerola berry (Malpighia punicifolia L), Goji berry (Lycium barbarum), Maize Starch, Minerals (Zinc-L-Ascorbate), Yerba Mate leaf (Ilex paraguariensis A.St.-Hil), Sweetener (Steviol glycosid), Rose hip berry (Rhodiola rosea L.), Colour agent (Beta-Carotene), Ginseng extract (Panex Ginseng), Contains natural sweeteners.
Allergens
Puori C3 contains none of the major allergens.
Puori C3 - Vitamin C
$14.99