Puori - Peak Performance Bundle










Puori - Peak Performance Bundle
$99.00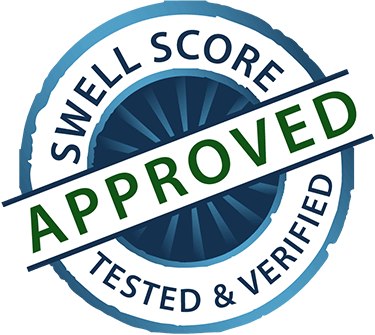 Description
Daily essentials to support energy production, immune health and post workout recovery. Easy absorbable - Effective Dosage - No Artificial Ingredients - Always 3rd Party Tested!
Feel Stronger, Sleep Better, and Be Healthier.
The best of Puori to help support energy, immunity and post workout recovery. Includes:
 D3 - Vitamin D (2500IU)
Support your immune system with Puori D3 - Vitamin D in a potent dose, dissolved in organic coconut oil for optimal absorption.

M3 - High Quality Organic Magnesium
Magnesium is one of the most abundant minerals in the body. Not only does it help reduce tiredness and fatigue. It also supports muscle function and your electrolyte balance.
C3 - Vitamin C
Support your immune system with Puori C3 - Vitamin C. A refreshing effervescent with vitamin C, zinc, yerba mate and ginseng. "Slow brew" without all the unnecessary ingredients that are normally found in an effervescent.
Puori O3 - Ultra Pure Fish Oil Capsules
Numerous studies have demonstrated the beneficial effects of omega-3s, especially from marine sources on cardiovascular health both in patients with cardiovascular disease and in healthy persons, correlating a higher consumption of fish with a lower frequency of cardiovascular disease. DHA is also a vital component in the development of normal brain and eye function in the developing fetus and constitutes a building block for billions of neurons.
Full transparency with Clean Label
Third-party Testing
Puori strives to make the cleanest products and test all product batches. The test results can be viewed on Clean Labels using the respective batch number.
Ingredients Allergens
Ingredients
M3 Magnesium: Minerals (Magnesium Taurinate, Magnesium Gluconate, Zinc Picolinate), Vitamin (Pyridoxine hydrochloride (Vitamin B6)), Vegetarian capsule (HPMC), Malic Acid, Inulin, Organic rice hull concentrate, Organic rice extract blend.
Puori M3 contains none of the major allergens.
C3 Vitamin C:
Citric Acid, Sodium bicarbonate, Inulin, Vitamins (Calcium-L-Ascorbate, Magnesium-Lascorbate, Zinc-L-Ascorbate), Flavor (Natural orange flavouring, natural mango flavouring), Acerola berry (Malpighia punicifolia L), Goji berry (Lycium barbarum), Maize Starch, Minerals (Zinc-L-Ascorbate), Yerba Mate leaf (Ilex paraguariensis A.St.-Hil), Sweetener (Steviol glycosid), Rose hip berry (Rhodiola rosea L.), Colour agent (Beta-Carotene), Ginseng extract (Panex Ginseng), Contains natural sweeteners. Puori C3 contains none of the major allergens.
D3 Vitamin:
Vitamin D3 (Cholecalciferol), coconut oil, gelatin (Bovine), purified water, humectant (glycerin), color (plain caramel). Puori D3 contains the following allergens: Coconut oil
Puori Omega 3 – Ultra Pure Fish Oil Capsules: Fish oil concentrate (Anchovy oil), Gelatin (Bovine), Humectant (Glycerin, water), Colorant (Plain caramel), Natural lemon flavor, Mixed tocopherols (Soy)
Puori Omega 3 contains the following allergens: FISH (Anchovy oil) and Tocopherols derived from SOY.
Caution
As with any dietary supplement, consult your healthcare practitioner before using this product, especially if you are pregnant, nursing, anticipate surgery, take medication on a regular basis or are otherwise under medical supervision.

Puori - Peak Performance Bundle
$99.00