Relaxing Lavender Eye Pillow




Relaxing Lavender Eye Pillow
$26.00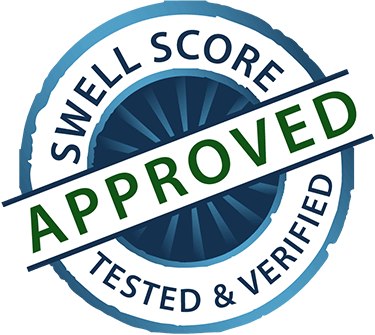 Description
A MUST for any self-care ritual! Puffy eyes, headaches, neck pain, this pillow contains anti-inflammatory flax seed and relaxing lavender to melt your stress away! Use before bedtime or simply for a mid-day self care moment. You can thank us later!
We LOVE supporting local, female-owned, small business owners and are proud to bring June Bloom Lavender to you here at The Swell!
About June Bloom...
June Bloom Lavender offers products to nurture body, mind, and self-care. Products are made in small batches and use simple, organic ingredients and all are infused with Grosso lavender harvested on the Central Coast of California. Each product offers relaxation and aromatherapy.
June Bloom eye pillows are the best eye pillows on the market!
Here's Why...
Irresistibly soft microfiber fabric that feels fantastic on the skin.
The super soft cover is super removable and washable, as it should be!
Filled with flaxseed instead of rice! Rice is pointy and offers no benefit. Flaxseed is soft and smooth and curves with the contours of wherever you lay it and it's anti-inflammatory so it helps with puffiness and congestion.
Filled with the most amazing smelling lavender you will ever experience.
How to Use:
Place the pillow over the eyes, back of neck, forehead or chest for a relaxing afternoon nap, a 15-minute de-stress time or at bedtime to help you drift into dreamland.
Relaxing Lavender Eye Pillow
$26.00