Sauna Chair Upgrade (Available as Upgrade with Sauna Purchase)


Sauna Chair Upgrade (Available as Upgrade with Sauna Purchase)
$50.00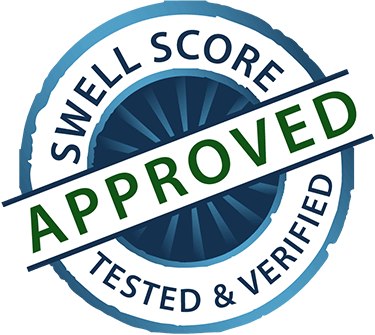 Description
Sauna Chair and Shower Chair Combo
Experience the convenience of a sauna chair that doubles as a shower chair, offering both relaxation and practicality. Transform your sauna into a spa oasis. Effortlessly switch between sauna and shower modes. Enjoy the best of both worlds in one chair that can support up to 300 lbs.
Adjustable Height and Versatility
Customize your wellness experience with the Sauna Chair's adjustable height feature and versatile design. Easily adjust the chair to your preferred height. Use it in various settings, from sauna rooms to showers. Accommodates different user needs effortlessly.
Premium Quality Materials
Crafted from durable and safe materials, our Sauna Chair ensures longevity and peace of mind. Made from high-quality, waterproof materials. Resists wear and tear, even in humid environments. Promotes a worry-free wellness experience.
Safety Precautions
Prioritize safety during your sauna and shower sessions with these important precautions. Ensure the chair is stable before use. Always follow the recommended weight limit of 300 lbs. 
Easy Maintenance
Keep your Sauna Chair in pristine condition with simple maintenance tips. Clean with mild soap and water. 

Upgrade your wellness routine today with our Sauna Chair, a multifunctional marvel designed for your ultimate comfort and convenience. Transform your sauna and shower experiences with this versatile chair and make your wellness space truly exceptional.
Frequently Asked Questions (FAQs)
Question: Is this product suitable for both sauna and shower use?
Answer: Absolutely! Our Sauna Chair is designed to provide comfort and convenience for both sauna and shower sessions.

Question: Can I adjust the height of the chair to fit my needs?
Answer: Yes, you can! Our Sauna Chair comes with adjustable height settings to ensure a personalized experience.

Question: What materials are used to make the Sauna Chair?
Answer: We use high-quality, waterproof materials to ensure durability and longevity, even in humid environments.

Question: How do I clean and maintain the chair?
Answer: Cleaning is simple; just use mild soap and water to wipe it clean after use. 

Question: What is the recommended weight limit for this chair?

Answer: 300 lbs.

Question: Can I use this chair outdoors?

Answer: We recommend using the Sauna Chair indoors to ensure its longevity and performance.

Sauna Chair Upgrade (Available as Upgrade with Sauna Purchase)
$50.00