Simply Organic Bamboo Crib Sheets







Simply Organic Bamboo Crib Sheets
$59.00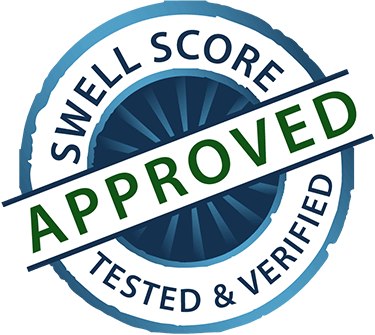 Description
Live, Sleep, and Dream Well with bedding that's earth-friendly, skin-friendly, vegan, cruelty-free, non-toxic, and responsibly sourced, contributing to a better, more sustainable future for generations to come.
Simply Organic Bamboo crib sheets feature a luxurious sateen weave to create a buttery smooth texture so your little one can snooze soundly throughout the night.
Dimensions: 
What Makes Simply Organic Bamboo Sheets Better?
• NO BLENDS, NO COMPROMISES: Crafted from the finest 100% viscose from organically-grown bamboo.
• SOFT & GENTLE:  Safe for baby's delicate skin.
• ALL-SEASON COMFORT:  Exceptionally breathable, moisture-wicking, and temperature regulating. Keeps baby cool in the summer and warm in the winter.
• NATURAL & NON-TOXIC:  Certified organically-grown bamboo by Ecocert. Certified free of harmful chemicals by Standard 100 by OEKO-TEX.
• ANTIBACTERIAL & HYPOALLERGENIC:  Ideal choice for babies with allergies or sensitive skin as bamboo naturally repels bacteria, dust mites, mold, and mildew.
• UNIVERSAL SIZE:  Features deep 8'' pockets and durable 360° elastic stitching the entire way around to ensure a perfect fit on all standard crib and toddler mattresses.
• ECO-FRIENDLY PACKAGING:  In our mission to cut out plastic, this product comes packaged in a reusable bamboo bag, making it great for gifting or travel.
• EASY CARE:  Machine wash in cold water, tumble dry low/medium heat.
• AS SEEN IN: USA Today, Forbes, Reader's Digest, Martha Stewart, Us Weekly, TODAY, BuzzFeed, Scary Mommy, Men's Health, Life & Style Weekly, PureWow and more.
• AWARD WINNING: Named Most Comfortable Bamboo Sheets by SleepFoundation.org, Named The Softest Sheets by TalkAboutSleep.com, Named Best Bamboo Sheets by PureWow, Awarded Best USA Vegan Bedding Brand and Best Sustainable Home Furnishing Brand 2021 by LUXlife Magazine.
• 30-NIGHT SLEEP TRIAL:  We're so confident you'll love our crib sheets, you can try them free for 30 nights.

Simply Organic Bamboo Crib Sheets
$59.00