You're Golden: Turmeric Tablets





You're Golden: Turmeric Tablets
$27.99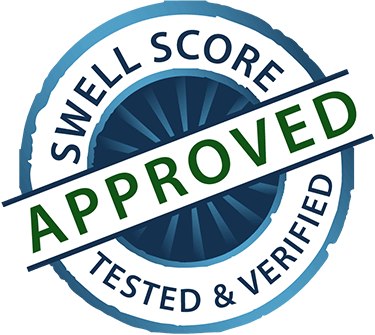 Description
Turmeric Curcumin supports the body's proper response to everyday joint stress and supports the health of the cardiovascular system. As a potent source of antioxidants, curcumin can also neutralize free radicals.
1,500mg Turmeric | 212.5mg Curcuminoids | Includes Piperine
Ora Organic You're Golden Tumeric Tablets : Support joint strength and cardiovascular health.
How this works...
When it comes to inflammation there have been a lot of studies on curcumin's effects, but what is actually happening? Curcumin in the body blocks NF-kB, a molecule that travels into the nuclei of cells and activates genes linked to inflammation. NF-kB is also believed to play a major role in many chronic diseases.
As a potent source of antioxidants, Curcumin can also neutralize free radicals!
Why black pepper? Piperine, the active ingredient in black pepper, has been shown to increase the bioavailability of Curcumin by 2000%, maximizing health benefits for your body.*
1 bottle has 90 capsules, 1 month supply.
Third-Party Tested for Quality
Ora Organic make products that are undeniably clean – so that you and your families can trust you're getting the highest-quality nutritional products on the market.
Directions for use
Take 3 tablets daily.
Tips
Why not get a little 
crazy
 and make a 
Golden
 Turmeric Latte
 with them?
Storage
Store in a cool, dry place and keep away from moisture. Refrigeration is not required.
*These statements have not been evaluated by the Food and Drug Administration. This product is not intended to diagnose, treat, cure, or prevent any disease. Keep out of reach of children. Consult a physician if you are pregnant or nursing; have or had a medical condition, or are taking prescription drugs. If you have any adverse effects to the product, stop taking the product immediately and consult your physician.
FAQ's
Turmeric is a spice that comes from the turmeric root, which is a member of the ginger family. Curcumin is the active ingredient found in turmeric and the compound that gives turmeric its vibrant orange color and many health benefits!
Black pepper contains a compound known as piperine (this same compound is responsible for the pungent, spicy flavor we associate with black pepper). Piperine, when consumed with turmeric, boosts curcumin absorption and bioavailability by up to 2000% . So, we've included black pepper in our turmeric tablets to ensure that your body is able to successfully absorb the curcuminoids.
Studies show that turmeric can inhibit inflammation, ease arthritic pain, prevent neurodegeneration, and alleviate migraines (want to learn more? check this out). Curcumin, the active ingredient found in turmeric, is also a powerful antioxidant. With all the chronic health conditions now being associated with inflammation (like heart disease, cancer, and Alzheimer's), the better question is: why are you not taking turmeric?
Numerous studies have indicated turmeric as a therapeutic agent for treating inflammatory diseases such as arthritis, pancreatitis, and irritable bowel diseases. Turmeric's active ingredient, curcumin, interrupts the biological pathway to inflammation by blocking NF-kB, a molecule that activates genes linked to inflammation.
As a root spice, turmeric inherently has a bit of an earthy flavor. Ever had Indian curry? Turmeric, along with black pepper, is used commonly in many curries to create a well-rounded depth of flavor. Yum!

You're Golden: Turmeric Tablets
$27.99