Low-Tox Baby Gift Box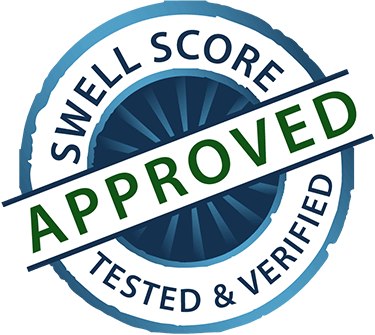 Description
Save 20% on This Low-Tox Baby Holiday Gift Box
ON SALE + FREE SHIPPING!
Get a variety of natural and organic baby care items curated by our Doctors & Wellness Editors. Makes the perfect gift for Mom and Baby.
"Such a fun gift to give! Perfect for new moms.  The cutest bunny and book plus lots of useful goodies for Mom that baby will love!!!" -Tina H.
  Baby skin is sensitive and needs to be cared for gently, yet so many baby products can have harsh chemicals.  This gift box is filled with low-tox baby-friendly items that will be loved by both mom and baby.
You Get All of These Doctor-Curated Goodies in this Low-Tox Baby Gift Box...
Sleepy Bunny Lavender Sachet and Book

Sleepy Bunny is a children's book (ages 0-6) that promotes naptime, relaxation, gratitude and mindfulness. It is the true story of a lavender farmer who has a bunny who eats the lavender and takes long naps.  The accompanying bunny sachet is filled with organic lavender for aromatherapy benefits that can help with relaxation and grounding. $32.00 Value.
Calming Lavender Castile Baby Wash is a castile-based lavender, vanilla and calendula liquid. Made with organic herbs and oils and no secrets, no surprises.  EWG Verified + Cruelty -free.  $10 Value.
Earth Mama Organics – Baby Face Nose & Cheek Balm
Organic calendula coconut balm soothes baby faces, and helps ease drooly, dry chin and runny, red noses.  Helps keep dry skin soft and ultra-moisturized.  Pediatrician approved, dermatologist tested, and clinically tested for irritation. No petroleum, parabens, artificial fragrance or preservatives. Rated ONE on the EWG's Skin Deep Cosmetics Database, the lowest hazard rating a product can achieve. Certified to The Leaping Bunny Standard. $11 Value.
Chamomile and Lavender Konjac Sponges
These sponges have a base of Konjac, a sponge made from a traditional Japanese "jelly-like" food from a strain of potato called "Konnyaku Potato". The Chamomile Konjac Sponge is a gentle sponge to bathe your baby. Infused with chamomile for a soothing and calming during your baby's bath. The Lavender Konjac Baby Sponge delivers relaxation and aids sleep. 100% safe for baby's delicate skin. Allergy and dermatologist tested. Vegan, never tested on animals. 1 of each sponge. $30 Value.
No one likes a sore bum! This creamy natural barrier balm is infused with soothing, restorative organic herbs to calm irritated skin. Say bye-bye to diaper rash!  Size: 2oz / 56g jar. EWG Green + Cruelty -free.  $16 Value.
THE NEXT GENERATION IN LIGHTING. The Slim Night Light has a photocell engineered to sense light/ dark conditions and automatically comes on when the light in the room is turned off. No more manual switches or dials. $13 Value.
A total value of $116 for just $59! Members save even more!
Please note: The Low-Tox Baby Gift Box cannot be returned.
Low-Tox Baby Gift Box
$118.00