100% PURE Better Naked Makeup Palette



100% PURE Better Naked Makeup Palette
$55.00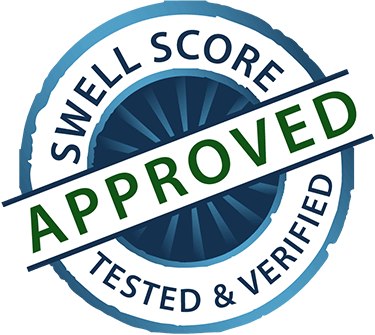 Description
Better Naked is a collection of dreamy soft rose, taupe, and beige tones. You can easily amp a neutral look up with the stunning warm shimmer, and it features eyeshadows, blush, and luminizer colored from vitamin rich fruit and vegetable pigments—not synthetic dyes.
Made in the USA - Natural - Vegan - Cruelty Free
Simplify Your Make-Up Routine with this All-in One Palette!
The Better Naked Palette amplifies rosy, taupe, and beige toned nudes alongside shimmery, gilded metallics. Pigmented from antioxidant rich fruits, vegetables, tea, and other skin-beneficial plants. This palette features 3 eyeshadows, a blush, and a highlighter. Each signature shade is colored from vitamin rich fruit and vegetable pigments – not synthetic dyes. It's time to wake up from hibernation and be reborn in the spring.




Palette includes: 
Fox: Beige luminescent powder with pearly-gold shimmer
Bunni: Rosy nude blush with warm undertones
Kitty: Golden eye shadow with warm shimmer
Bear: Milk chocolate brown eye shadow with rosy undertones
Butterfly: Rich taupe eye shadow with charcoal undertones
Great For
: Nude, neutral makeup
Pro Tip: Luminizer is best for neutral to warm undertones
Benefits of Fruit Pigments for Skin
SOFT AND MOISTURIZING -- Moisturize your skin with a base of soft rice starch, infused with rosehip oil and avocado butter.

ANTIOXIDANT-RICH -- Contains anti-aging resveratrol and acai to help nourish and protect skin against signs of aging.
Directions:
Use Better Naked Palette for a complete makeup look! Using your favorite blush brush, dust Bunni blush onto the apple of each cheek. Follow by contouring with Fox onto cheekbone, bridge of nose, and anywhere else you want to glow. Finish by using crease brush, flat shader,  and smudger brush to apply stunning eye shadows to lids, brow bone, and waterline as desired.
Size:
Luminescent Powder 0.14 oz / 4 g, Blush 0.14 oz / 4 g, Powder Eye Shadows 0.07 oz / 2 g


Ingredients
COMPLETE LIST OF INGREDIENTS:
Luminizer Ingredient: Oryza Sativa (Rice) Starch, Rosa Canina Seed (Rosehip) Oil, Persea Gratissima Oil (Avocado Butter), Theobroma Cacao (Cocoa) Seed Butter, Pigmented Extracts of Punica Granatum (Pomegranate), Vaccinium Macrocarpon Fruit (Cranberry), Fragaria Vesca Fruit (Strawberry), Rubus Idaeus Fruit (Raspberry), Prunus Serotina Fruit (Cherry), Prunus Armeniaca Fruit (Apricot), Prunus Persica Fruit (Peach), Vitis Vinifera Fruit (Cabernet Grapes), Matricaria Chamomilla Leaf (Chamomile), Punca Granatum (Pomegranate) Extract, Lycium Chinense Fruit (Goji Berry) Extract, Sodium Ascorbate (Vitamin C), Tocopherol (Vitamin E), Mica (natural shimmery mineral)
Blush Ingredients: Oryza Sativa (Rice) Starch, Rosa Canina (Rosehip) Seed Oil, Persea Gratissima Oil (Avocado Butter), Theobroma Cacao (Cocoa) Seed Butter, Pigmented Extracts of Theobroma Cacao (Cacao), Prunus domestica Fruit (Plum), Punica Granatum (Pomegranate), Rubus Idaeus Fruit (Raspberry), Rosa Centifolia Flower (Rose Petal), Fragaria Vesca Fruit (Strawberry), Prunus Serotina Fruit (Cherry), Punica Granatum (Pomegranate) Extract, Lycium Chinenes Fruit (Goji Berry) Extract, Sodium Ascorbate (Vitamin C), Tocopherol (Vitamin E), Mica (natural shimmery mineral)
Eye Shadows Ingredients: Oryza Sativa (Rice) Starch, contain all or some of following Pigments of Theobroma Cacao (Cocoa), Prunus Armeniaca (Apricot) Fruit, Prunus Persica (Peach) Fruit, Vanilla Planifolia (Vanilla) Fruit, Punica Granatum (Pomegranate), Rubus Fruticosus (Blackberry), Vaccinium Angustifolium (Blueberry) Fruit, Rubus Idaeus (Raspberry) Fruit, Coffea Arabica (Coffee) Seed, Carica Papaya Fruit, Solanum Lycopersicum (Tomato) Fruit/Leaf/Stem, Camellia Sinensis (Black Tea) Leaf, Euterpe Oleracea (Acai Berry) Fruit, Rosa Canina (Rosehip Oil) Seed, Punica Granatum (Pomegranate) Seed Oil, Persea Gratissima (Avocado) Butter, Theobroma Cacao (Cocoa) Seed Butter, Resveratrol, Sodium Ascorbate (Vitamin C), Tocopherol (Vitamin E), Mica (natural shimmery mineral)