Anima Mundi BLACK ELDERBERRY Elixir - Organic Antivirals





Anima Mundi BLACK ELDERBERRY Elixir - Organic Antivirals
$33.00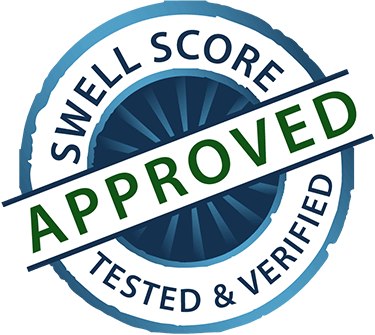 Description
Unlock the Power of Nature with Anima Mundi's Super-Concentrate Elderberry Extract

Are you looking for a natural way to boost your immunity and promote respiratory health? Look no further! This Anima Mundi Super-Concentrate Elderberry Extract is here to provide you with the ultimate wellness solution.
The Science of Potency
Anima Mundi takes Elderberry to the next level with their double extraction process. Their Elderberry undergoes both a decoction and extraction in alcohol and vegetable glycerin. This meticulous method ensures you get the most potent and effective Elderberry extract available.
Nature's Antivirals
This formula doesn't stop at Elderberry. They've carefully selected a high ratio of herbal antivirals to create a powerful immune-supporting blend. Featuring the goodness of Skullcap, Cordyceps, Reishi, Shiitake, and Maitake, our Super-Concentrate Elderberry Extract is designed to bolster your body's defenses.
Organic and Locally Sourced
Anima Mundi takes pride in their commitment to quality. All of their mushrooms are 100% certified organic and grown in the lush fields of Washington state. They use both fruiting body and mycelium to harness the full spectrum of benefits these fungi offer.
Sugar-Free, Vegan, and Travel-Friendly
This is not your typical Elderberry syrup. This formula is extra potent and 100% vegan. Anima Mundi opted for organic vegetable glycerin (VG) and organic cane spirits instead of honey.
Here's why:
Sugar-Free: VG adds sweetness without sugar, making this Elderberry syrup safe for diabetics and vegans.
Shelf-Stable: No need for refrigeration. This Super-Concentrate Elderberry Extract is perfect for on-the-go lifestyles.
Medicinal Dosing: With 4-6 teaspoons per day at the first sign of illness, traditional sweeteners can add up. We've got your health in mind.
Key Benefits of Anima Mundi BLACK ELDERBERRY Elixir 
Anti-Viral: Protect yourself against common viruses and illnesses.
Adaptogenic: Enhance your body's ability to adapt to stress.
Lung Health: Support the health of your respiratory system.
Healthy Immunity: Strengthen your immune function naturally.
Caution
Please consult a healthcare professional before use if you have any underlying medical conditions or are pregnant or nursing. Keep out of reach of children.
Ingredients
Elderberry (Sambucus nigra)*, Baikal Skullcap (Scutellaria baicalensis) Root*, Cordyceps (Cordyceps militaris) Mushroom*, Reishi (Ganoderma lucidum) Mushroom*, Shiitake (Lentinula edodes) Mushroom*, Maitake (Grifola frondosa) Mushroom*, Ginger (Zingiber officinale) Root*
*Organic / ^Wildcrafted
Other Ingredients: Vegetable Glycerin*, Cane Spirits*, Filtered Water
Anima Mundi BLACK ELDERBERRY Elixir - Organic Antivirals
$33.00