COLLAGEN BOOSTER Moisturizing Face Oil | Plantbased








COLLAGEN BOOSTER Moisturizing Face Oil | Plantbased
$60.00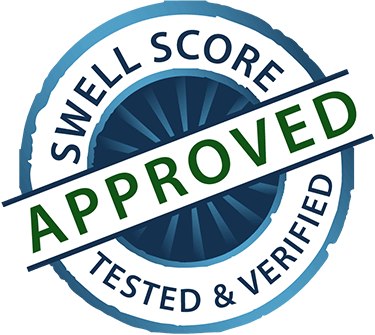 Description
Collagen Oil Infused with Plant Medicines: Rejuvenate Your Skin
Discover the Power of Collagen Oil Infused with Plant Medicines
Unlock the secrets to youthful skin with Anima Mundi's Collagen Booster Moisturizing Face Oil, expertly infused with potent plant medicines. This unique blend, including the antioxidant powers of Mangosteen peel and Rose, and the regenerative powers of Calendula and Comfrey, helps restore, protect, and boost your skin's collagen receptors naturally.
Plant-Based Goodness for Deep Nourishment
Immerse yourself in the botanical richness of our collagen oil, made entirely of plant-based goodness. Formulated to provide deep rejuvenation and hydration, this luxurious oil is suitable for all skin types, offering the ultimate restoration and protection your skin craves.
Reveal Your Radiance with Collagen Sources
Experience the revitalizing effects of He Shou Wu and Gynostemma, powerful plant medicines that support collagen sources, giving your skin added elasticity and firmness. Let these potent botanicals enhance your complexion and add a beautiful glow to your face.
Naturally Rejuvenate with Antioxidant Powers
Indulge in the antioxidant powers of Mangosteen peel and Rose, guarding your skin against environmental stressors and promoting a youthful appearance. Watch as these natural healers repair and rejuvenate your skin from within.
Embrace Regenerative Repair
Unveil the regenerative powers of Calendula and Comfrey, working harmoniously to repair and renew your skin, leaving it looking healthy and revitalized. Experience the natural, youthful radiance these botanicals bring to your complexion.
Luxurious Collagen Oil for All Skin Types
Enjoy the luxuriously dense Collagen Booster Moisturizing Face Oil, perfect for all skin types seeking restoration, hydration, and protection. Treat your face, neck, and body to the nourishment it deserves.
Product Warnings and Precautions
Before using the product, conduct a patch test to check for any irritation. For external use only. Avoid contact with eyes. Discontinue use if irritation occurs. Keep out of reach of children.
Frequently Asked Questions (FAQs)


Question: What makes this Collagen Oil unique?
Answer: Our Collagen Oil stands out due to its infusion with powerful plant medicines, including Mangosteen peel, Rose, Calendula, Comfrey, and more, all working together to restore and nourish your skin naturally.


Question: How does Collagen Oil benefit my skin?
Answer: Collagen Oil supports collagen sources, deeply moisturizes, and helps restore your skin, giving it a healthy and radiant appearance.


Question: Is this oil suitable for all skin types?
Answer: Yes, our Collagen Oil is formulated to be suitable for all skin types, whether you have dry, oily, or sensitive skin.


Question:  How often should I use this Face Oil?
Answer: For optimal results, apply the Collagen Oil daily, preferably in the morning and evening, to experience its rejuvenating effects.


Question:  Can I use this oil on my body too?
Answer: Absolutely! Our Collagen Oil is not limited to the face; you can apply it directly to any part of your body seeking restoration and nourishment.


Question: Are there any precautions I should take before using this product?
Answer:  Yes, we recommend conducting a patch test before full application to check for any skin irritation. Avoid contact with your eyes, and if irritation occurs, discontinue use immediately.


Question: Will this oil leave a greasy residue on my skin?
Answer:  No, our Collagen Oil is formulated to be lightweight and easily absorbed, leaving no greasy residue on your skin.


Question: Can this oil be used under makeup?
Answer: Certainly! This non-greasy formula allows you to apply makeup seamlessly over the Collagen Oil.


Question: Is this product cruelty-free and vegan?
Answer: Yes, we take pride in creating cruelty-free and vegan products, including our Collagen Oil.


Q: How long will one bottle of Collagen Oil last?
Answer: The longevity of one bottle depends on usage frequency, but typically, a single bottle lasts around 1 to 2 months when applied as recommended.

Ingredients
Jojoba (Simmondsia chinensis) Oil*, Rosehip (Rosa canina) Oil*, Chia (Salvia hispanica) Seed Oil*, He Shou Wu (Polygonum multiflorum) Root^, Gynostemma (Gynostemma pentaphyllum) Leaf^, Horsetail (Equisetum arvense) Leaf^, Calendula (Calendula officinalis) Flower*, Mangosteen (Garcinia mangostana) Peel, Comfrey (Symphytum officinale) Leaf*, Rose (Rosa canina) Petals^, Tocopherol
Proudly scented with the finest essential oils of Rose Otto*, Sandalwood*, and Helichrysum*
*Organic | ^Wildcrafted

COLLAGEN BOOSTER Moisturizing Face Oil | Plantbased
$60.00