100% Pure - Glossy Locks Grow More Shampoo






100% Pure - Glossy Locks Grow More Shampoo
$31.50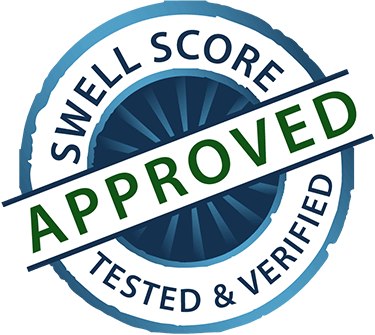 Description
Amazing hair days lay ahead! 
Minimizes shedding, stimulate hair growth, and deeply cleanse and clarify your scalp.  Won't strip or dehydrate while promoting stronger, healthier hair.  Made in the USA - Natural - Vegan - Cruelty Free.
For Longer, Stronger MORE Beautiful Hair!
Specially formulated to help reduce shedding and breakage, while stimulating healthy growth. Green coffee and green tea are both used in this hair growth shampoo to help improve scalp circulation with natural caffeine, to reduce the chance of clogged pores and resultant follicle damage that can lead to hair loss.




This clarifying shampoo is perfect for deep scalp cleansing, and uses mint and apple cider vinegar to gently clarify each pore and strand. Orange and sake break down dulling residue to restore vibrancy and life to dull, lackluster hair. The Grow More shampoo contains vegan biotin from avocados and vitamin B3 (niacin), to encourage new growth and enhance hair health. This natural shampoo formula features additions of lavender essential oil to control dandruff and enhance shine, and ginseng extract to support hair growth.




These nourishing natural hair products will not strip or dehydrate, but instead leave you with healthier, stronger, and revitalized hair. This formula is free of moisture-stripping detergents, harmful parabens, phthalates, PEGs, and artificial fragrances. Plant-based ingredients make this a gentle enough shampoo for color treated hair.

 

Healthy Hair and Scalp Benefits
VOLUMIZING CARE STRENGTHENS LOCKS - Quenches thirsty hair to help minimize shedding and split ends while it deeply nourishes to stimulate new hair growth in damaged or thinning hair; cleans and clarifies scalp without stripping or dehydrating.

BOOST YOUR DAILY VOLUME ROUTINE - Nourishing food for hair that feels healthier and revitalized; biotin, caffeine, and vitamin B3 fortify roots and dry, brittle strands for hair that grows longer and stronger.

DEEP CLEANSING TONIC RESTORES SHINE - Clarifying blend of orange, sake, mint, and apple cider vinegar breaks away hair-dulling product buildup residue, dirt, grease, and impurities to restore shine for lustrous, enlivened strands.

GIVE YOUR MANE SOME LOVE - Amazing hair days lay ahead; use bubbly silky lather as a stimulating head massager then rinse thoroughly with water; best when followed up with your favorite conditioner or treatments and safe for color treated hair.

BEAUTY DOESN'T GET ANY CLEANER - You don't have to choose health or beauty, have both. With well-researched healthy, natural, and organic ingredients and strict purity standards, we bring cruelty-free, ethically sourced products without harsh toxic chemicals, our sulfate-free shampoos and conditioners are free of moisture-stripping detergents, harmful parabens, phthalates, PEGs, and artificial fragrances.
Directions:
Using fingertips, gently massage into scalp. Rinse thoroughly with lukewarm water. 


Ingredients
COMPLETE LIST OF INGREDIENTS:
Aloe Barbadensis (Organic Aloe Vera) Leaf Juice*, Rosa Centifolia (Organic Rose Hydrosol)* Flower Water, Sodium Cocoate (Saponified Coconut) Oil, Vegetarian Glycerin, Plant Cellulose, Citrus Aurantium Sinensis (Orange) Fiber, Coffea Arabica (Green Coffee) Leaf/Seed Extract, Caffeine, Mentha (Mint) Extract, Rice Ferment Filtrate (Sake), Biotin, Vitamin B3, Vitamin B6, Extracts of Camellia Sinensis (Organic Green Tea) Leaf*, Panax Ginseng (Ginseng) Extract, Lavandula Angustifolia (Lavender) Flower/Leaf/Stem, Mentha (Mint) Essential Oil, Lonicera Caprifolium (Japanese Honeysuckle), Acetum Mali (Apple Cider Vinegar), Curcuma Longa (Tumeric) * Certified Organic
Natural ingredients may vary in color and consistency