100% Pure - Nourishing Body Cream








100% Pure - Nourishing Body Cream
$26.00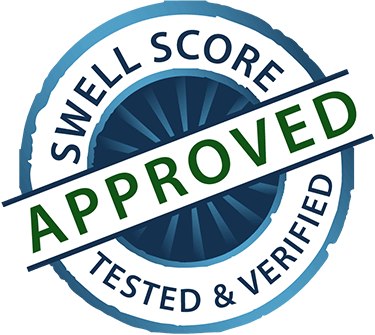 Description
100% Pure Nourishing Body Cream is a luxuriously creamy body lotion enriched with potent anti-aging vitamins, energizing green coffee, and brightening vitamin C for soft, youthful, supple skin.  Natural - Vegan - Cruelty Free - Made in the USA - Mom's Choice. 8 fl. oz.
Beauty Doesn't Get Any Cleaner!
You don't have to choose health or beauty, have both. 
We know how painful and uncomfortable dry skin can get, which is why we formulated this body lotion for dry skin that intensely moisturizes without toxic ingredients that can do more harm in the long run. The base of cocoa butter and avocado oil lock hydration and nutrients into skin, while providing that soft, pillowy texture we dream about.


Skin Loving Benefits
SUPER FOOD FOR YOUR SKIN - Relief for thirsty, faded skin with luxuriously creamy body lotion enriched with potent vitamins, energizing green coffee, and illuminating vitamin C for soft, youthfully supple skin.
HYDRATING REPLENISHMENT FROM PLANTS - Deeply moisturizing superfruits like grapeseed and pomegranate oils are packed with nutrients and antioxidants to smooth and soften your skin with enriching cocoa butter.
HEALTHY GLOW HEAD TO TOE - Restore skin's radiance with stimulating vitamin E and C helping to fortify your skin's protective barrier; cocoa and avocado soothe dryness and flaking, while aloe and rose hydrosol help boost moisture retention.
GIVE YOUR SKIN SOME LOVE - Massage body cream all over clean skin daily AM or PM surrounding yourself in dreamy coconut bliss; best applied first thing after shower with gentle strokes to soothe dryness and stimulate circulation.
Directions: Massage body cream into clean skin with gentle, upward strokes to energize and increase circulation.


Ingredients
COMPLETE LIST OF INGREDIENTS:
Honey Almond: Aloe Barbadensis Leaf (Organic Aloe Juice)*, Rosa Centifolia Flower Water (Organic Rose Hydrosol)*, Theobroma Cacao (Cocoa) Seed Butter, Persea Gratissima (Avocado) Butter, Vitis Vinifera (Grapeseed) Seed Oil, Rosa Canina (Rosehip Oil) Seed Extract, Euphorbia Cerifera Cera (Candelilla Wax) Extract, Ribes Nigrum (Blackcurrant) Seed Oil, Tocopherol (Vitamin E), Sodium Ascorbate (Vitamin C) and Resveratrol, Extracts of Prunus Amygfalus Dulcis (Almond) Fruit, Coffea Arabica (Organic Kona Green Coffee) Seed*, Prunus Serotina (Wild Cherry) Fruit, Punica Granatum (Pomegranate), Rubus Idaeus (Raspberry) Fruit, Rubus Fruticosus (Blackberry) Fruit, Camellia Sinensis (Organic White Tea) Leaf*, Rosmarinus Officinalis (Rosmary) Leaf, Origanum Vulgare (Oregano) Leaf, Thymus Vulgaris (Thyme) Flower/Leaf, Euterpe Oleracea (Acai Berry) Fruit, Camellia Sinensis (Organic Green Tea) Leaf*, Garcinia Mangostana (Mangosteen) Peel, Lycium Chinense (Goji Berry) Fruit, Aristotelia Chilensis (Maqui Berry), Sambucus Canadensis Gaprifolium (Japanese Honeysuckle) and Hydrastis Canadensis (Goldenseal), Citric Acid, Hamamelis Virginiana Water (Witch Hazel) and Ethyl Alcohol (Grain Alcohol) *Certified Organic
Lavender: Aloe Barbadensis Leaf (Organic Aloe)* Leaf Juice, Rosa Centifolia Flower Water (Rose Hydrosol)*, Theobroma Cacao Seed (Cocoa) Butter, Persea Gratissima (Avocado) Oil, Vitis Vinifera (Grapeseed) Seed Oil, Rosa Canina (Rosehip Oil) Seed Extract, Euphorbia Cerifera (Candelilla Wax), Ribes Nigrum (Blackcurrant) Seed Oil, Tocopherol (Vitamin E), Ascorbyl Palmitate (Vitamin C), Lavandula Augustifolia (Lavender Essential Oil) Oil, Resveratrol, Coffea Arabica Seed (Organic Kona Green Coffee)*, Prunus Serotina (Wild Cherry), Punica Granatum (Pomegranate), Rubus Idaeus Fruit (Raspberry), Rubus Fruicosus Fruit (Blackberry), Camelia Sinensis (Organic White Tea) Leaf*, Rosmarinus Officinalis (Rosemary) Leaf, Origanum Vulgare (Oregano) Leaf, Thymus Vulgaris (Thyme) Flower/Leaf, Euterpe Oleracea (Acai Berry) Fruit, Camelia Sinensis (Organic Green Tea) Leaf*, Garcinia Mangostana (Mangosteen) Peel, Lycium Barbarum (Goji Berry) Fruit, Aristotelia Chilensis (Maqui Berry), Sambucus Canadensis (Elderberry), Vitis Vinifera (Muscadine Grape) Skin, Lonicera Caprifolium Flower, Lonicera Japonica (Japanese Honeysuckle), Hydrastis Canadensis (Goldenseal), Citric Acid, Hamamelis Virginiana Water (Witch Hazel), Ethyl Alcohol (Grain Alcohol), Geraniol**, Limonene**, and Linalool** **Component of Natural Essential Oil *Certified Organic
Coconut: Aloe Barbadensis (Organic Aloe) Leaf Juice*, Rosa Centifolia Flower Water (Organic Rose Hydrosol)*, Theobroma Cacao Seed (Cocoa) Butter, Persea Gratissima (Avocado) Oil, Vitis Vinifera (Grapeseed Oil), Rosa Canina (Rosehip Oil) Seed Extract, Euphorbia Cerifera Cera (Candelilla Wax), Ribes Nigrum (Blackcurrant) Seed Oil, Tocopherol (Vitamin E), Sodium Ascorbate (Vitamin C), Resveratrol , Coffea Arabica Seed (Organic Kona Green Coffee)*, Prunus Serotina (Wild Cherry) Fruit, Punica Granatum (Pomegranate), Rubus Idaeus (Raspberry) Fruit, Rubus Fruticosus (Blackberry) Fruit, Camellia Sinensis (Organic White Tea) Leaf*, Rosmarinus Officinalis (Rosemary) Leaf, Origanum Vulgare (Oregano) Leaf, Thymus Vulgaris (Thyme) Flower/Leaf, Euterpe Oleracea (Acai Berry) Fruit, Camellia Sinensis (Organic Green Tea) Leaf*, Garcinia Mangotana (Mangosteen) Peel, Lycium Barbarum (Goji Berry) Fruit, Aristotelia Chilensis (Maqui Berry), Sambucus Canadensis (Elderberry), Vitis Vinfera (Muscadine Grape) Skin, Lonicera Caprifolium (Japanese Honeysuckle), Citric Acid, Hamamelis Virginana Water (Witch Hazel), Alcohol (Grain), Coconus Nucifera (Coconut) Extract * Certified Organic

100% Pure - Nourishing Body Cream
$26.00