Active Skin Repair Hydrogel







Active Skin Repair Hydrogel
$32.99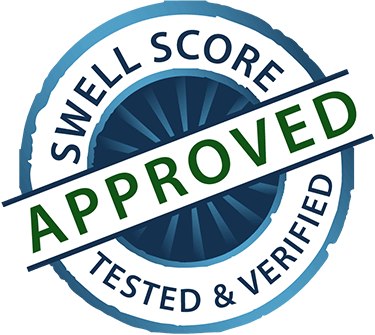 Description
Active Skin Repair Hydrogel is a multi-functional medical-grade treatment for your everyday wound care and skin repair needs. This natural, non-toxic and antibiotic-free solution helps support the body's natural healing process.
*HSA & FSA Approved! 
Active Skin Repair Hydrogel is a medical-grade treatment for everyday wound care and skin repair.  It is simple to use, multi-functional, and helps support the body's natural healing process.
The technology used in Active Skin Repair's Hydrogel is the same doctor-recommended and clinically proven molecule used in hospitals and households worldwide.
Active Hydrogel works on minor wounds, cuts, scrapes, sunburns, normal burns, chaffing, rashes, insect bites, and other skin irritations.
Natural, non-toxic, non-sensitizing (aka no sting), cruelty-free and vegan.
The power of Active's Regenerative Technology lies in our active ingredient: Hypochlorous (HOCl). HOCl is naturally produced by the white blood cells in our bodies as a natural way to support the natural healing process. All in a convenient 3oz, TSA-approved bottle.
For the first time, this regenerative technology allows you to externally treat everyday skin damage using the same molecule that your body uses internally.
Because the product is natural and non-toxic, it is safe to use around the head, eyes, mouth, and ears.
Our products simply work, helping you recover faster and get back to the sports you love.  
Product Details
Use Active Repair Hydrogel on: cuts, scrapes, sunburns, normal burns, chaffing, rashes, wounds, insect bites and other skin irritations.
Shake well before using. Liberally apply Active Skin Repair Hydrogel to the affected area. If needed it may be reapplied. Apply 1-5 times per day or as needed.
Safe for application around mouth, nose, ears and eyes.
Bottle Size: 3oz
Active Ingredients: Hypochlorous Acid (HOCl) 0.010%
Inactive Ingredients: Electrolyzed Water (H2O), Sodium Chloride (NaCl), Sodium Hypochlorite (NaOCl), Lithium Magnesium Sodium Silicate, Sodium Bicarbonate, Phosphates, Sodium Sulfate.
HOCI is a naturally occurring molecule that is produced by our bodies' white blood cells as a way to promote healing. The re-creation of this molecule results in a clinically proven regenerative technology that helps support the body's natural healing process.
Not for injection.
In the case of a deep or puncture wounds, animal bites, serious burns, or if condition worsens or persists for longer than seven days, consult a healthcare professional.
Keep out of reach of children.
For external use only.
Additional Information
Why Active Skin Repair?
Natural & Non-Toxic

We use natural ingredients and a proprietary manufacturing process to replicate the same molecule your white blood cells produce in response to injury. Active Skin Repair does not use toxic chemicals, synthetic antibiotics or petroleum, and is biodegradable.

Clinically Proven

We produce the same medical-grade molecule used in hospitals worldwide. Active Skin Repair is manufactured in an ISO certified clean room in California and each product lot is tested before release to ensure safety and efficacy.

Multi-Functional

We harness the power of the body's immune system to create a product that works on hundreds of different conditions all in a simple-to-use formulation. Active Skin Repair helps support the body's natural healing process for minor cuts, scrapes, rashes, chafing, burns, and other forms of skin damage.

No Sting

Active Skin Repair can be used safely and continuously without any of the sting or damage to healthy cells that is typically associated with toxic medical products. Active Skin Repair can be used on the entire body including around the eyes, ears, mouth, and other sensitive areas.
A New Kind of Medical Company
We seek to minimize our environmental impact in every area: from our supply chain to our ingredients to giving back through organizations like 1% For The Planet. BLDG Active is proud to be a 1% for the Planet Company and donates 1% of all sales to grassroots environmental initiatives to protect the playgrounds we all love.

Active Skin Repair Hydrogel
$32.99