Anima Mundi EUPHORIA Aphrodisiac Elixir





Anima Mundi EUPHORIA Aphrodisiac Elixir
$22.00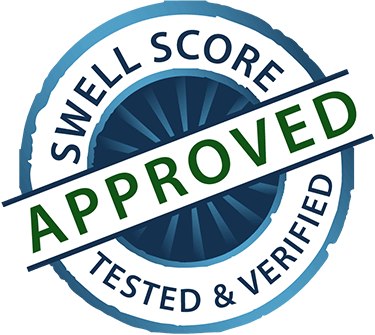 Description
Euphoria Aphrodisiac Elixir - Awaken Your Blissful Spirit
Mood, Joy, and Bliss - Stimulate Body and Nourish Reproductive Organs
Experience the blissful effects of Anima Mundi's Aphrodisiac Elixir, boosting joy and uplifting your spirit.
Nourish your reproductive organs while enjoying the mood-enhancing benefits of this elixir.


Love Elixir - Aphrodisiacs for Spirit and Energy
Discover the power of potent aphrodisiacs in this love elixir, arousing your spirit and flooding your energy body with light.
Share this delightful tonic with your beloved or embrace it solo to awaken your heart with pure joy.


Unlocking Passion - Aphrodisiac Magic and Increased Libido
Unleash passion and desire with the Euphoria elixir, acting as a powerful aphrodisiac to enhance your mood and boost libido.
Feel the sparks of passion as this elixir ignites your desire for a joyful and intimate experience.


Fertility and Connection - Nourishment for Body and Soul
Experience increased fertility with the nourishing properties of this elixir, fostering meaningful connections with others and yourself.
Embrace life's beautiful bonds as this elixir opens your heart to deeper connections.


Warnings and Precautions - Prioritize Safety

Warning: Not suitable for children under 12 years.

Precaution: Pregnant or nursing women should consult a healthcare professional before use.
Frequently Asked Questions
Question: What are the health benefits of Ashwagandha in the Aphrodisiac Elixir?
Answer: Ashwagandha is an adaptogenic herb known for its ability to reduce stress, boost energy levels, and improve overall vitality, contributing to enhanced mood and increased libido.
Question: How does Maca Root benefit the body in this elixir?
Answer: Maca Root is a natural aphrodisiac that supports hormonal balance, fertility, and endurance, promoting heightened sexual desire and improved mood.
Question: What does Damiana contribute to the Aphrodisiac Elixir?
Answer: Damiana is a traditional herbal remedy that acts as a mood enhancer, reducing anxiety and stress, while stimulating blood flow to the reproductive organs, thereby supporting enhanced pleasure and desire.
Question: How does Muira Puama benefit overall well-being in this elixir?
Answer: Muira Puama, also known as "potency wood," is a powerful aphrodisiac that aids in increasing libido, promoting sexual function, and uplifting the spirit, providing an overall sense of well-being and vitality.
Question: What health advantages does Cacao offer in this elixir?
Answer: Cacao contains compounds that elevate mood and stimulate the production of endorphins, creating feelings of pleasure and happiness, making it a natural joy-booster.
Question: How does Catuaba Bark contribute to the body's vitality in the elixir?
Answer: Catuaba Bark is an aphrodisiac herb that supports the nervous system, reducing fatigue and anxiety, while enhancing sexual performance and desire.
Question: What benefits does Shatavari provide in the Aphrodisiac Elixir?
Answer: Shatavari is renowned for its ability to nourish and balance the reproductive system, promoting fertility, hormonal harmony, and increased vitality for a joyful and blissful experience.

Ingredients
Guarana (Paulina cupana) Seeds (E)^, Catuaba (Erythroxylum catuaba) Bark (E)^, Muira Puama (Ptychopetalum olacoides) Bark (E)^, Suma (Pfaffia paniculata) Root^, Hibiscus (Hibiscus sabdariffa) Flower (E), Damiana (Turnera diffusa) Leaf (E)*, Schisandra (Schisandra chinensis) Berry (E)^, Goji (Lycium chinense) Berry (E)*, Rose (Rosa canina) Petals (E)^
*Organic / ^Wildcrafted / (E) Liquid Extract
Other ingredients: Vegetable Glycerin*, Cane Spirits*, Filtered Water, Night Blooming Jasmine Essential Oil

Anima Mundi EUPHORIA Aphrodisiac Elixir
$22.00