Anima Mundi RELAX TONIC- Chill and Let Go



Anima Mundi RELAX TONIC- Chill and Let Go
$26.00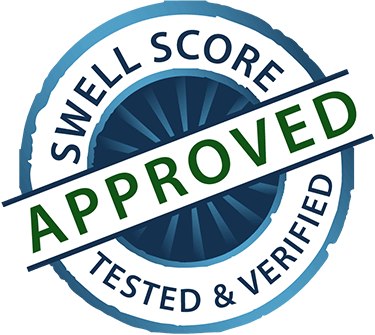 Description
Experience Tranquility with Anima Mundi Relax Tonic
Discover the perfect way to decompress and unwind with RELAX Tonic, a specially crafted blend designed to calm your nerves and promote relaxation. Embrace a soothing experience with our carefully selected nerve relaxants, including Lemon Balm, Passionflower, Chamomile, Ashwagandha, and Lavender. Let the stresses of the day fade away as you ease into a peaceful evening or whenever you need to stay calm and composed.
Key Benefits of Relax Tonic
Supports a Healthy Nervous System
Nourish your nervous system with the natural goodness of Relax Tonic. This tonic is thoughtfully formulated to strengthen and support the nervous system, helping you maintain inner balance and resilience against daily stressors.
Relieves Stress and Anxiety
Experience a sense of tranquility with Relax Tonic's powerful blend of nervine relaxants. Say goodbye to stress and anxiety as you find relief and ease your mind with every sip.
Promotes Restful Sleep
Enjoy a restful night's sleep with the calming effects of Relax Tonic. Unwind and prepare for a rejuvenating slumber, waking up refreshed and ready to seize the day.
Adaptogenic Properties
The inclusion of Ashwagandha, an adaptogenic herb, enhances the tonic's ability to help your body adapt to stress, promoting a harmonious sense of calmness and balance.
Precautions and Warnings
Consult Your Healthcare Professional if you are pregnant, nursing, taking medications, or have any underlying health conditions, before using Relax Tonic.
Please check the product label for any potential allergens. If you have known allergies to any of the ingredients, avoid using the tonic.
Relax, Unwind, and Thrive with Relax Tonic
Incorporate Relax Tonic into your daily routine to experience the ultimate support for your nervous system. Find tranquility, ease stress, and achieve a peaceful state of mind with our premium blend of natural ingredients. Embrace well-being and seize each day with a sense of calm and composure.

Frequently Asked Questions (FAQs)
Question: What are the health benefits of Lemon Balm in Relax Tonic?
Answer: Lemon Balm is known for its calming properties and can help alleviate anxiety, promote relaxation, and improve mood.
Question: How does Passionflower benefit health in Relax Tonic?
Answer: Passionflower is effective in easing tension, reducing anxiety, and inducing a sense of tranquility.
Question:  What health benefits does Chamomile offer in Relax Tonic?
Answer: Chamomile supports relaxation, relieves stress, and aids in achieving a restful night's sleep.
Question: How does Ashwagandha contribute to health in Relax Tonic?
Answer: Ashwagandha is an adaptogen that helps the body cope with stress, promotes a sense of calmness, and supports overall well-being.
Question: What health benefits does Lavender provide in Relax Tonic?
Answer: Lavender's soothing aroma helps reduce anxiety, induces relaxation, and creates a serene atmosphere for unwinding.
Ingredients
Lemon Balm (Melissa officinalis) Leaf*, Passionflower (Passiflora incarnata) Flower*, Chamomile (Matricaria recutita) Flower*, Ashwagandha (Withania somnifera) Root*, Lavender (Lavandula angustifolia) Flower*
*Organic
Other Ingredients: Filtered Water, Cane Spirits*, Vegetable Glycerin*

Anima Mundi RELAX TONIC- Chill and Let Go
$26.00