Thorne Basic B Complex
$25.00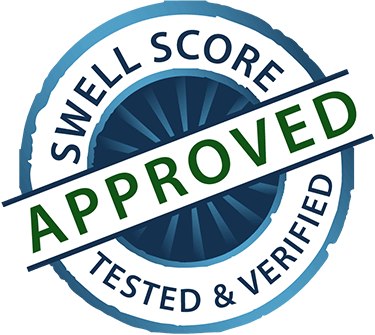 Description
Cover the basics of wellness with a balanced complex of all eight B vitamins. 8 easily-absorbed B vitamins, plus Choline – packed into one capsule for a simple way to promote neurological function and cellular energy production.
Thorne's Basic B Complex formula contains the active forms of the B vitamins, making it easy for your body to absorb them.

This comprehensive blend provides multiple benefits to support your lifestyle, such as helping convert food into fuel and enhancing cellular energy.*

Because most B vitamins don't remain in the body, they must be acquired from diet and supplementation to help maintain optimal health.*


Benefits of Thorne's Basic B Complex:
Promotes cellular energy production*
Supports an optimally functioning nervous system and healthy nerve cells*
B vitamins promote the conversion of carbohydrates into energy and the metabolism of fats and proteins*
Promotes healthy red blood cell formation*
Isn't derived from yeast, unlike many B vitamin supplements on the market

Supplementing with tissue-ready B vitamins is important for everyone, especially individuals who aren't able to convert the non-active B vitamins to their active forms.* Factors that can inhibit the body's ability to convert non-active vitamins to their active forms include genetic predisposition, compromised liver function, poorly functioning enzymes, digestive disturbances, and aging.


Suggested Use:
Take 1 capsule one to three times daily or as recommended by a health-care practitioner.


Ingredients:


One Capsule Contains:

Thiamin (as Thiamin HCl) 110 mg.
Riboflavin (as Riboflavin 5'-Phosphate Sodium) 10 mg.
Niacin (130 mg as Niacinamide and 10 mg as Niacin) 140 mg.
Vitamin B6 (as Pyridoxal 5'-Phosphate) 10 mg.
Folate (400 mcg as L-5-Methyltetrahydrofolate† from L-5-Methyltetrahydrofolic Acid, Glucosamine Salt) 667 mcg DFE
Vitamin B12 (as Methylcobalamin) 400 mcg.
Biotin 400 mcg.
Pantothenic Acid (as Calcium Pantothenate) 110 mg.
Choline (as Choline Citrate) 28 mg.

Other Ingredients: Hypromellose (derived from cellulose) capsule, Microcrystalline Cellulose, Calcium Laurate, Leucine, Magnesium Citrate, Silicon Dioxide.

†This product uses Gnosis S.p.A.'s L-5-Methyltetrahydrofolic Acid,Glucosamine Salt (Quatrefolic®). Quatrefolic is a registered trademark of Gnosis S.p.A.




Warnings:


Allergy Warning:

This product is contraindicated in an individual with a history of hypersensitivity to any of its ingredients.


Pregnancy:

If pregnant, consult your health-care practitioner before using this product.


Interactions:

5-methyltetrahydrofolate (5-MTHF) supplementation is not recommended concurrent with methotrexate cancer therapy, as it can interfere with methotrexate's anti-neoplastic activity; however, this folate source has not been shown to interfere with the anti-inflammatory activity of methotrexate. An individual taking methotrexate for psoriasis or rheumatoid arthritis can safely take a supplement containing folate.
Thorne Basic B Complex
$25.00