Black Label SUPERIOR - limited edition rare harvest matcha

Black Label SUPERIOR - limited edition rare harvest matcha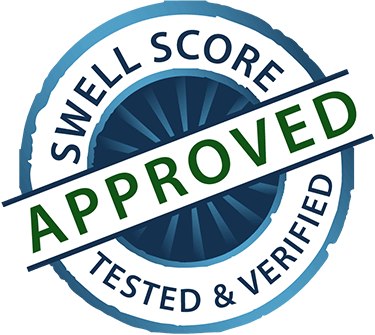 Description
Black Label Matcha SUPERIOR 20g and 40g: A Journey of Excellence
In the heart of Kirishima, Japan, where the morning mist caresses the volcanic mountains, a generational commitment to Matcha cultivation reaches its peak. As the first rays of spring's dawn kissed the carefully tended fields, a farmer, guided by tradition, discovered a treasure nestled in the darkest soil – the Black Label Superior Grade. This extraordinary Matcha, the result of meticulous crossbreeding, is a testament to the artistry of our 4th generation tea sommelier and the dedication of our farming legacy.
Unique Qualities of Black Label Superior Grade:
Rare Varietal Crossbreeding: Born from the marriage of the highest quality Matcha varietals across Japan, the Black Label Superior Grade is exclusive to Got Matcha's farm. Crafted with expertise and an artful palate, it boasts a similar theanine and antioxidant content as their beloved Black Label, yet with a distinctive full-bodied sweetness and creaminess unique to this varietal and the Kagoshima region.

Unparalleled Absorption: While the potency rivals Got Matcha's Premium and Superior Black Label Ceremonial Matcha, the Black Label Superior Grade boasts a higher absorption rate. Its rarity adds to the cost of production, limiting its availability to a fortunate few.

Limited Quantity: A masterpiece like no other, the Black Label Superior Grade is a must-taste experience for true Matcha connoisseurs. Exclusively available through Got Matcha, seize this extraordinary offering while supplies last.
Got Matcha: Setting the Standard in Matcha Excellence
At Got Matcha, Matcha is not just a product; it's a lifestyle, a mission, and a tradition passed down through generations. Unlike companies merely capitalizing on the Matcha trend, we embrace a hands-on approach, infusing personal dedication into every leaf. Here's what sets Got Matcha apart:
L-Theanine Content: Got Matcha's matcha stands out with 50-100% more L-Theanine than most on the market, offering a sweeter, greener, and more nutrient-dense experience. This amino acid stimulates the brain, enhancing attention, focus, mental clarity, and promoting anti-stress benefits.

Harvests and Lab Testing: Each batch undergoes rigorous lab testing for nutrients, including L-Theanine, and neuro-toxins like lead. Their commitment to testing and transparency sets them apart from companies lacking quality control.

Shade Grown for Ceremonial Grade: True Matcha is shade-grown for at least 3-4 weeks, enriching its nutrients, antioxidants, flavor, and potency. Got Matcha's adherence to this process ensures the authenticity of their Ceremonial Grade Matcha.

Color/Taste Quality: Recognizing the significance of vibrant green color and sweet, creamy taste, they prioritize quality leaves. Bitterness indicates lower L-Theanine content, a flaw absent in their premium Matcha.

Organic Japanese Volcanic Soil: Got Matcha's matcha is 100% organic and grown in nutrient-dense volcanic soil in Japan. They invest in regular testing to guarantee lead-free Matcha, a vital distinction given the soil variances in other countries.

Aged Like Fine Wine: Their Matcha is aged for over a year, enhancing flavor, potency, freshness, and shelf-life stability. Freshness is not merely about the harvest year but also the timing of milling, ensuring a superior taste.

Strong Roots, Strong Plants: By allowing tea plants to grow for at least five years, strong roots are fostered, making the plants resistant to diseases and ensuring stable, quality supply year after year.

Weeds and Hand Power: Got Matcha eschews chemicals in favor of hand-weeding, reflecting their commitment to organic farming principles. Thriving assemblies of beneficial insects further attest to our pesticide-free practices.
The Got Matcha Advantage: Beyond Taste
Beyond the superior taste, Got Matcha's commitment extends to your well-being. Their matcha is a harmonious blend of tradition, quality, and health benefits – a testament to their dedication to excellence.
Embark on a journey with Black Label Matcha SUPERIOR 20g and 40g – a tea crafted for those who appreciate the artistry, heritage, and unique flavor only found in the finest Matcha.

Black Label SUPERIOR - limited edition rare harvest matcha
$35.00