DAILY REUSABLE ROUNDS
$4.99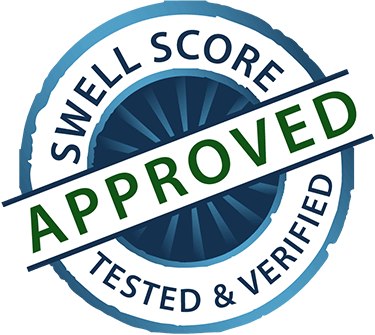 Description
Daily Reusable Rounds

Shower the world with love™ with our 2-pack of facial makeup removers, each measuring 3.5 inches in size. Daily Concepts, is committed to reducing waste in daily beauty rituals, and their Daily Reusable Rounds are the perfect eco-friendly solution.
What We Love About Daily Reusable Rounds:
Reusable: Designed for multiple uses, these rounds help you cut down on single-use waste, promoting a greener planet.
Perfect for Travel: Compact and lightweight, they are your ideal travel companion for maintaining your skincare routine wherever you go.
Vegan and Cruelty-Free: Our Daily Reusable Rounds are made with vegan-friendly materials and are never tested on animals, aligning with our commitment to ethical practices.
Key Features:
1. Remove Makeup With Just Water: Say goodbye to disposable cotton pads and makeup removers. These Daily Reusable Rounds allow you to remove your makeup effortlessly using only water, promoting sustainability and environmental consciousness.
2. Travel-Friendly: Designed with your convenience in mind, the 2-pack of reusable rounds is perfect for travel. Compact and lightweight, they fit seamlessly into your travel bag, ensuring you can maintain your beauty routine on the go.
Directions:
Pair with Makeup Remover or Water: Use the Daily Reusable Rounds with your favorite makeup remover for effective cleansing, or simply wet them with water.
Gentle Makeup Removal: Use the rounds to gently remove tough eye and face makeup without causing irritation to your skin.
Care Instructions: After use, toss the rounds in the washing machine to clean and reuse. These rounds are designed for multiple uses, reducing the need for disposable alternatives and contributing to a more sustainable planet.
Pro Tip: For an extra clean feel, add your favorite cleanser to the rounds during use. This enhances the cleaning process and leaves your skin feeling refreshed.
Join us in making a difference one round at a time – choose Daily Reusable Rounds and embrace a more sustainable approach to your beauty routine!

Ingredients
100% Polyester

DAILY REUSABLE ROUNDS
$4.99