Earth Harbor NYMPH NECTAR Radiance Balm: Sea Fruit + Superberries





Earth Harbor NYMPH NECTAR Radiance Balm: Sea Fruit + Superberries
$30.00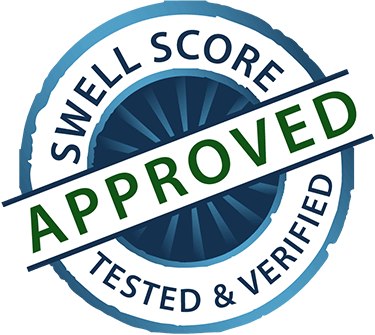 Description
NYMPH NECTAR DEEPLY MOISTURIZES TO TRANSFORM, FILL AND MAKE SKIN LOOK HEALTHY
From the loving arms of island nymphs comes the sweetest and richest nectar — a buttery beauty secret among the spirits of nature known to instantly reveal your pure radiance, induce youthful buoyancy, and impart perfect moisturization to your skin. As Sea Fruits and Tropical Superberries playfully melt across your face, they insert a lively abundance of Vitamin C, Vitamin A, Vitamin E, Vitamin K, omegas, amino acids, and numerous other bio-actives necessary for achieving your best, bounciest, dewiest skin yet.
HELPS WITH

: 
→ Dull & Dehydrated Skin
→ Premature Skin Aging
→ Environmental Damage
→ Loss of Firmness
Formulated to be a deeply moisturizing, wax-free perfecting balm for all skin types. This coral cutie doubles as a superior rescue treatment and a luxurious sleeping mask (your vegan, bee-friendly alternative to honey-based masks). And did we mention… she smells like a walk through a tropical garden. Happiness in a jar.


KEY INGREDIENTS:
Superberries (Cranberry, Raspberry, Seabuckthorn) are packed with antioxidants, including a wealth of Vitamin C, that vigorously rejuvenate skin and have the power to help your skin withstand environmental stressors that cause premature aging.

Sea Fruit (Seaweed) Extract helps to soothe, soften, and reduce skin sensitivity with its essential vitamins and minerals. Sea Fruit also helps protect your skin and maintain its natural balance.

Mango and Kokum Butter are known for healing dry and irritated skin while also improving the appearance of wrinkles, scars and promoting skin elasticity with rich, essential fatty acids.

Olive Fruit, Moringa, Sunflower, and Poppy Oil help treat dull or uneven skin with antioxidants and essential vitamins - including Vitamin E.

Turmeric Root Extract contains antioxidants and anti-inflammatory components that bring out your skin's natural glow while also soothing and detoxifying skin.

Arrowroot Extract contains many beneficial minerals and vitamins such as zinc, iron, potassium, and Vitamin B6. Arrowroot alleviates irritations, including skin sores, and helps provide relief for acne and rashes.
Aroma: Sweet, fruit
Texture: Creamy, oil-based balm
Color: Light coral (from seabuckthorn berry and turmeric)
Purely Natural · Ethical · Sustainable · 
No Synthetics · Vegan · Cruelty-Free · 100% Non-GMO · 51% Organic · Nontoxic · Fair Trade · No Gluten Added · No Soy Added · No Fillers · Plant-Based · Food-Grade · Scientifically-Proven Ingredients · Therapeutic-Grade · Zero-Waste · Woman-Owned · Small Batch Made By USA Mermaids · 1% For The Planet®
Disclaimer:
Best stored below 75°F. A bead-like texture and whitish specks are normal and expected when Nymph Nectar is exposed to higher temperatures. Also, color may vary due to the nature of botanicals and dark plant fibers may be present due to unrefined kokum butter. None of this affects the product's efficacy.
Ingredients
Olive (Olea europaea) Fruit Oil°, Mango (Mangifera indica) Seed Butter°°, Kokum (Garcinia indica) Seed Butter°°, Cranberry (Vaccinium macrocarpon) Seed Oil°°, Raspberry (Rubus idaeus) Seed Oil°°, Sunflower (Helianthus annuus) Seed Oil°, Poppy (Papaver somniferum) Seed Oil°°°, Seabuckthorn (Hippophae rhamnoides) Berry Oil°, Arrowroot (Manihot esculenta) Powder°, Sea Fruit (Corallina officinalis) Extract°°°, False Daisy (Eclipta prostrata) Extract°°, Neem (Melia azadirachta) Extract°°, Moringa (Moringa oleifera) Oil°°, Turmeric (Curcuma longa) Root Extract°°, Tulsi (Ocimum sanctum) Leaf Extract°°, Basil (Ocimum basilicum) Extract°°, Papaya (Carica papaya) Fruit Isolate°°, Blueberry (Cyanococcus) Fruit Isolate°°
° Certified Organic | °° Non-GMO | °°° Wildcrafted This is an essential oil-free formula.

Earth Harbor NYMPH NECTAR Radiance Balm: Sea Fruit + Superberries
$30.00