Earth Mama Baby Care Bundle




Earth Mama Baby Care Bundle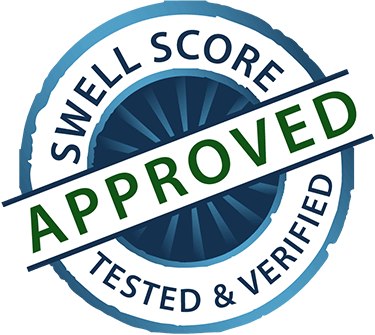 Description
Skin Care Designed to Be Gentle Enough for Baby!
This Earth Mama Organics set includes the three products every mom needs to keep her baby clean and comfortable.  And you can be confident that there is nothing except pure organic ingredients without any chemicals or irritants.
This set includes:

1. Earth Mama Organics Calming Lavender Baby Wash (5.3 fl oz)
Create a soothing bedtime routine with our Calming Lavender Castile Baby Wash. Dermatologist and clinically tested for irritation, this gentle lavender, vanilla, and calendula liquid soap is perfect for delicate baby skin and hair. It's EWG Verified, cruelty-free, and formulated without synthetic fragrance, preservatives, triclosan, or sulfates. Suitable for the whole family, it's a moisturizing hand and body wash that promotes a peaceful night's sleep.
2. Earth Mama Organics Simply Non-Scents Baby Lotion (8 fl oz)
Carefully crafted for sensitive skin, our Simply Non-Scents Baby Lotion is truly unscented and cruelty-free. Moisturize and protect your baby's skin with organic calendula and rooibos. Dermatologist tested and rated ONE on the EWG's Skin Deep Cosmetics Database, this lotion is free from petroleum, parabens, artificial fragrance, and preservatives. It's the perfect choice for keeping your little one's skin soft and smooth.
3. Earth Mama Organics Organic Diaper Balm (2.0 fl oz)
Say goodbye to diaper discomfort with our Organic Diaper Balm, featuring soothing organic calendula to keep your baby's bum chubby-soft and cheerful-cheeked. Dermatologist and clinically tested for irritation, this balm is EWG Verified and free from petroleum, preservatives, or artificial fragrance. It doubles as a multitasking skin salve for the entire family. Apply a thin coat after each change and bath, or use it from top to bottom as needed. The only non-vegan ingredient is ethically sourced organic beeswax.
Bundle Benefits:
Dermatologist and clinically tested for irritation, ensuring the gentlest care for your baby's delicate skin.
EWG Verified and cruelty-free, reflecting our commitment to high-quality, safe ingredients.
Free from harmful chemicals, synthetic fragrances, triclosan, sulfates, petroleum, parabens, and preservatives, promoting a clean and natural approach to baby care.
Embrace the pure goodness of Earth Mama Organics and provide your little one with the care they deserve. This bundle is the perfect gift for new parents or anyone seeking the best for their baby's skin. Shower your baby with love and the goodness of nature.
Ingredients
Product name
Product Ingredients
1. EARTH MAMA ORGANICS - CALMING LAVENDER BABY WASH
Water, Cocos Nucifera (Coconut) Oil*, Olea Europaea (Olive) Fruit Oil*, Potassium Hydroxide+, Vegetable Glycerin*, Vanilla Planifolia (Vanilla) Fruit Extract*, Lavandula Angustifolia (Lavender) Flower Oil*, Citric Acid, Butyrospermum Parkii (Shea) Butter*, Calendula Officinalis (Calendula) Flower Extract*, Aloe Barbadensis (Aloe) Leaf Juice*
+None present in final product *Organic
2. EARTH MAMA ORGANICS - SIMPLY NON-SCENTS BABY LOTION
Aloe Barbadensis (Aloe) Leaf Juice*, Olea Europaea (Olive) Fruit Oil*, Aspalathus Linearis (Rooibos) Extract*, Calendula Officinalis (Calendula) Flower Extract*, Butyrospermum Parkii (Shea) Butter*, Potassium Olivoyl Hydrolyzed Oat Protein, Cetearyl Alcohol, Glyceryl Oleate, Glyceryl Stearate, Vegetable Glycerin*, Xanthan Gum
*Organic
3. EARTH MAMA ORGANICS - ORGANIC DIAPER BALM
Olea Europaea (Olive) Fruit Oil*, Butyrospermum Parkii (Shea) Butter*, Beeswax*, Simmondsia Chinensis (Jojoba) Seed Oil*, Lavandula Angustifolia (Lavender) Flower Oil*, Calendula Officinalis (Calendula) Flower Extract*, Hypericum Perforatum (St. John's Wort) Extract*, Stellaria Media (Chickweed) Extract*, Plantago Major (Plantain) Extract*, Melaleuca Alternifolia (Tea Tree) Leaf Oil*
*Organic

Earth Mama Baby Care Bundle
$35.97