Earth Mama Deodorant with No Baking Soda




Earth Mama Deodorant with No Baking Soda
$12.99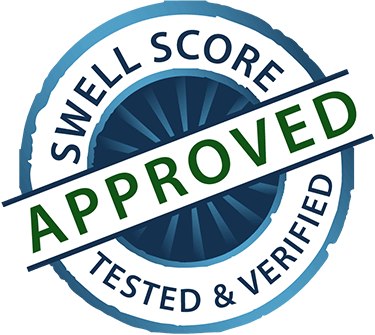 Description
Skip the aluminum, toxins and baking soda found in most deodorants with all-natural Earth Mama Baking Soda-Free Deodorant that is safe for everyone!
Earth Mama's Deodorants are formulated especially for sensitive skin, pregnancy, and breastfeeding. But really, they're safe and effective for everyone, even stinky tweens.

Let Earth Mama Deodorants give you some help for where stress shows up first: Your armpits. And remember, much of what goes on goes in, so let's just say, your pits will thank you for benching the toxic chemicals. (If they could talk, that is.)
Key Benefits of Earth Mama Calming Lavendar Deodorant 
No baking soda, propylene glycol, artificial fragrance, parabens, or aluminum.
Contains organic ingredients,

 

NSF/ANSI 305 certified by Oregon Tilth

 

.
Eco Smart® containers are made with innovative technology to increase decomposition after being properly disposed of in landfills.
NSF, OTCO and Leaping Bunny Certified


Available in 4 clean, appealing scents:
Calming Lavender with organic lavender, calendula, and coconut oil
Bright Citrus with organic grapefruit peel oil and calendula
Ginger Fresh with organic ginger, lime, and calendula
Simply Non-Scents (Unscented) with organic calendula and coconut oil
Try the best clean, organic deodorant around, now with no B.S. (Baking Soda, that is), and a shiny Eco Smart container, which begins to degrade in days, not decades. 
Size: 2.65 oz. net wt. (75 g).
How to Use Earth Mama Calming Lavendar Deodorant 

Apply room temperature deodorant to clean, dry armpits. That's it! 
Ingredients
INGREDIENTS
Calming Lavender Scent Deodorant
Cocos Nucifera (Coconut) Oil*, Zea Mays (Corn) Starch*, Euphorbia Cerifera (Candelilla) Wax, Magnesium Hydroxide, Cera Alba (Beeswax)*, Maranta Arundinacea (Arrowroot) Powder*, Tocopherol, Calendula Officinalis (Calendula) Flower Extract*, Lavandula Angustifolia (Lavender) Flower Oil*
*Organic
CONTAINS: Tree Nut (Coconut)
Bright Citrus Scent Deodorant
Cocos Nucifera (Coconut) Oil*, Zea Mays (Corn) Starch*, Euphorbia Cerifera (Candelilla) Wax, Magnesium Hydroxide, Cera Alba (Beeswax)*, Maranta Arundinacea (Arrowroot) Powder*, Tocopherol, Calendula Officinalis (Calendula) Flower Extract*, Citrus Grandis (Grapefruit) Peel Oil*
*Organic
CONTAINS: Tree Nut (Coconut)
Ginger Fresh Scent Deodorant
Cocos Nucifera (Coconut) Oil*, Zea Mays (Corn) Starch*, Euphorbia Cerifera (Candelilla) Wax, Magnesium Hydroxide, Cera Alba (Beeswax)*, Maranta Arundinacea (Arrowroot) Powder*, Tocopherol, Calendula Officinalis (Calendula) Flower Extract*, Zingiber Officinale (Ginger) Root Oil, Citrus Aurantifolia (Lime) Oil*
*Organic
CONTAINS: Tree Nut (Coconut)
Non-Scents Unscented Deodorant
Cocos Nucifera (Coconut) Oil*, Zea Mays (Corn) Starch*, Euphorbia Cerifera (Candelilla) Wax, Magnesium Hydroxide, Cera Alba (Beeswax)*, Maranta Arundinacea (Arrowroot) Powder*, Tocopherol, Calendula Officinalis (Calendula) Flower Extract*
*Organic
CONTAINS: Tree Nut (Coconut)

Earth Mama Deodorant with No Baking Soda
$12.99