Anima Mundi FAT BELLY TONIC- Liver Support + Metabolism Booster








Anima Mundi FAT BELLY TONIC- Liver Support + Metabolism Booster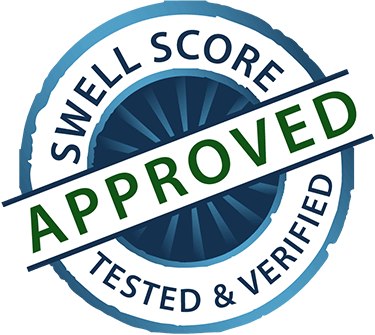 Description
Anima Mundi Fat Belly Tonic: Your natural solution for improved digestion, metabolism, and well-being. 
Discover the Power of Liver + Gut Detox
In our modern world, bad fats abound in the marketplace, often infiltrating our diets unnoticed. Whether it's the rancid oils on grocery store shelves or the abundance of refined and saturated fats, these harmful substances take a toll on our liver and overall health. As a result, we may experience uncomfortable side-effects such as bloating, gas, allergies, stagnation, and a sluggish metabolism.
Anima Mundi's Fat Belly Tonic is the ultimate solution, formulated to assist fat breakdown, boost healthy digestion, detoxify the body, and enhance metabolism.


De-Bloat and Feel Great
Alleviate bloating and discomfort with this Fat Belly Tonic's natural ingredients.
Enjoy improved digestion and reduced gas, promoting overall well-being.
Embrace the Anti-Inflammatory Benefits
Experience the power of anti-inflammatory properties to soothe your body.
Reduce inflammation that may arise from consuming bad fats.
Enhance Circulation for Optimal Health
Boost your circulation and support cardiovascular function.
Encourage the efficient delivery of nutrients and oxygen throughout your body.
Fat Burner and Detox Aid in One
Unlock the tonic's fat-burning potential to aid in weight management.
Support your body's natural detoxification processes for a healthier you.
Speed Up Your Metabolism
Revitalize your metabolism for increased energy and vitality.

Support your weight management goals and overall health.
Carminative Benefits for Gut Health
Keep your gastrointestinal system comfortable and gas-free.

Prevent excess gas formation, supporting smooth digestion.
Alkalize Your Body for Optimum Balance

Create an alkaline environment within your body.

Promote overall health and well-being with balanced pH levels.
Warnings and Precautions:

Consult with a healthcare professional before adding any new supplement to your routine.
If pregnant, nursing, or with known allergies, seek medical advice before using the product.
Keep the tonic out of reach of children and store it in a cool, dry place.
Ingredients
Garcinia (Garcinia cambogia) Fruit (E), Green Coffee (Coffee arabica L.) Bean (E), Cha de Bugre (Cordia salcifolia) Leaf (E), Mangosteen (Garcinia mangostana L.) Pericarp (E), Mangosteen (Garcinia mangostana L.) Fruit*, Turmeric (Curcuma longa) Root (E)*, Ginger (Zingiber officinale) Root (E)*, Hibiscus (Hibiscus sabdariffa) Flower (E)
*Organic / (E) Liquid Extract
Other Ingredients: Filtered Water, Vegetable Glycerin*, Cane Spirits*

Anima Mundi FAT BELLY TONIC- Liver Support + Metabolism Booster
$27.00