Medify Air MA-25 Air Purifier












Medify Air MA-25 Air Purifier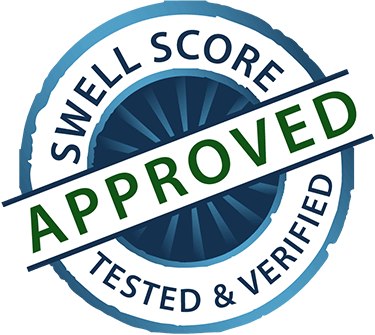 Description
Perfect for medium rooms! A crowd-favorite, the MA-25 air purifier is feature-rich, sleek, and effective. It offers dual filtration to effectively remove 99.9% of airborne allergens, dust, pollen, mold spores, odors, smoke, and more down to 0.1 microns. Cleans the air in up to 500 sq. ft. 2x/hour. BONUS OFFER: Get a FREE replacement filter ($91.99 value) with the purchase of a WHITE MA-25 Air Purifier!
The Medify Air MA-25 Air Purifier Features True HEPA H13 Filters
The Medify Air MA-25 uses True HEPA H13 filters with three layers of filtration: pre-filter, True HEPA H13, and active carbon composite for odors.
Can clean up to 500 SF in 30 minutes*
230m3/h Clean Air Delivery Rate†
Captures up to 99.99% of particles down to 0.1 microns
Only H13 or better removes 99.9% of particles down to 0.1 microns!
0-8 Hour Timer
3 Fan Speeds
Sleep Mode
Filter Indicator
Easy Filter Replacement
Tempered Glass Touch Screen
Compact & Easy to Move
Child Lock
True HEPA Filter
The high-efficiency True HEPA filter is tested to remove up to 99.9% of particles down to 0.1 microns. This higher-grade HEPA filter easily catches pollen, dust mites, mold spores, and other tiny airborne particles you can't even see.
Tempered Glass Touchscreen Technology
Our tempered glass touch screen top allows you to adjust your purifier to the perfect settings for your space while looking great in you home or office.
What is Indoor Air Quality?
Indoor Air Quality (IAQ) refers to the air quality within and around buildings, especially as it relates to the health and of the building's occupants. Removing common pollutants indoors can help reduce your risk of indoor health concerns. Particles that can impact Indoor Air Quality include common smoke, bacteria, tobacco smoke, pollen, pet dander, and dust.
What is a HEPA Filter?
HEPA is a type of pleated mechanical air filter. It is an acronym for "high-efficiency particulate air [filter]" (as officially defined by the U.S. Dept. of Energy). This type of air filter can theoretically remove at least 99.97% of dust, pollen, mold, bacteria, and any airborne particles with a size of 0.3 microns (µm).
*Source: epa.gov, What is a HEPA filter?
Why are Medify Air Filters Special?
Medify filters use a three-layer system to catch and remove allergens, pet dander, and more; and are tested to remove 99.9% of particles down to 0.1 microns. The filters have an airtight seal, to reduce leakage of dirty air bypass the filter, and ALL Medify filters are HEPA H13.
Technical Specifications
| | |
| --- | --- |
| NET/GROSS WEIGHT (IN LB) | 7.3 lbs |
| DIMENSION IN INCH | 13.5"H x 8"W x 8"D |
| WATTAGE | 28W |
| CONTROLS | Child Lock, Timer, On/Off, Fan Speed, Dimmer |
| FAN SPEED | 3 Speeds |
| PARTICLE CADR | 230 m³/h (135 CFM) |
| STANDARD COVERAGE | 1,000 sq. ft. every 60 minutes, 500 sq. ft. every 30 minutes, 250 sq. ft. every 15 minutes |
| IONIZER | No |
| WARRANTY | Lifetime if genuine Medify filters are used at the recommended cadence |
| CADR BY SPEED† | Speed 1: 27 m³/h (16 CFM) Speed 2: 97 m³/h (57 CFM) Speed 3: 230 m³/h (135 CFM) |
| CADR BY PARTICLE | Smoke: 219 m³/h (129 CFM) Pollen: 264 m³/h (155 CFM) Dust: 229 m³/h (135 CFM) |
| COVERAGE AREA* | 15 mins: Up to 250 square feet (23 square meters) 30 mins: Up to 500 square feet (47 square meters) 60 mins: Up to 1,015 square feet (94 square meters) |
| FILTER LIFE | 3-4 months or 2,500 hours |
| FILTERING CONFIGURATION | Pre-filter, H13 True HEPA, active carbon composite |
| NOISE LEVEL (DB) | Minimum: 35dBA Maximum: 52dBA |
| RATED INPUT VOLTAGE / FREQUENCY | 120V/60Hz |
Max CADR†

†Average CADR for pollen, smoke, and dust

20m3/h

(12 CFM)

230m3/h

(135 CFM)

380m3/h

(224 CFM)

510m3/h

(300 CFM)

950m3/h

(559 CFM)

Coverage
80 sq. ft.
every 30 min.*
500 sq. ft.
every 30 min.*
840 sq. ft.
every 30 min.*
1,100 sq. ft.
every 30 min.*
2,500 sq. ft.
every 30 min.*
Colors
Black
White, Silver, Black
White, Black
White, Silver, Black
White, Black
Option with UV Light
Option with Ionizer
Fan Speeds
3
3
3
4
4
Price

Regular $109
SALE $98.99

Regular $199.99
SALE $159.99

Regular $383.99
SALE $269.99

Regular $449.00
SALE $324.99

Regular $800
SALE $594.99

Buy Now
Buy Now
Buy Now
Buy Now
Buy Now
DISCLAIMERS
*Based on average CADR for pollen, smoke, and dust when operating at fan setting 3. Assumes closed room with 8 foot ceiling.
†Average CADR for pollen, smoke, and dust

Medify Air MA-25 Air Purifier
$199.99