MegaMucosa Powder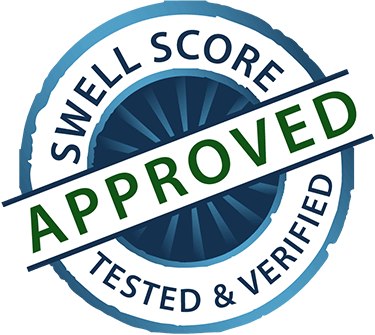 Description
MegaMucosa Powder: Reinforcing Your Mucosal Defense
Meet MegaMucosa, a groundbreaking mucosal support supplement designed to fortify your body's vital mucosal barrier. Often overlooked, the mucosal system plays a pivotal role in our immune health, encompassing 150 times more surface area than the skin. MegaMucosa is a pioneer, integrating dairy-free immunoglobulins and advanced flavobiotics, both clinically proven to nurture a robust immune system and enhance mucosal defense.
The Essence of Mucosal Health
The mucosal system is an integral part of our immune defense, supporting healthy immune function. MegaMucosa stands as the first complete mucosal support supplement, recognizing the importance of this often-neglected aspect of our immune system. By addressing the mucosal barrier, MegaMucosa enhances overall immune vitality and resilience.
Key Ingredients for Optimal Mucosal Wellness:
Immunoglobulins (ImmuoLin): A dairy-free immunoglobulin concentrate that aids in healthy digestion, detoxification, and maintaining intestinal barrier function.
Amino Acids: Essential building blocks for mucosal health and overall immune support.
Citrus Polyphenols: Powerful compounds supporting the mucosal environment and contributing to overall well-being.
Simple and Effective Usage
Taking care of your mucosal health is effortless with MegaMucosa. Just one scoop daily, with or without food, mixed into 16 oz. of cold water or your preferred beverage, provides your body with the essential mucosal support it deserves.
Empower Your Mucosal Defense with MegaMucosa Powder
Elevate your immune health by fortifying your mucosal defense with MegaMucosa Powder. As a trailblazer in mucosal support, MegaMucosa ensures that your body's first line of immune defense is robust and resilient. Take charge of your mucosal well-being and embrace a healthier, more vibrant you. Choose MegaMucosa Powder for comprehensive mucosal fortification today.
Ingredients
Mega Mucosa: L-Proline, L-Serine, L-Threonine, L-Cysteine, Immunoglobulin Concentrate, Natural Berry Acai Flavor, Citric Acid, Stevia, Malic Acid, Luo Han Guo, Salt.
Total Gut Restoration Studies
| | | |
| --- | --- | --- |
| Form/Duration | Study Details and Results | Reference |
| Total Gut Restoration | Fecal samples were used in vitro to evaluate the effects on the gut microbiome using the Total Gut | DOI: 10.2217 |
| in vitro (M-SHIME®) | Restoration supplementation system. TGR supplementation resulted in short-chain fatty acids (SCFAs) production and supported intestinal barrier function and immune function. | |
| MegaSporeBiotic™ and MegaMucosa™ | The combination of MegaSpore™ and MegaMucosa™ promoted immune function and provided support to colonic mucosa. | DOI: 10.3390 |
1. Immunoglobulins
ImmuoLin is a dairy-free immunoglobulin concentrate that supports healthy digestion, detoxification, and intestinal barrier function.
2. Amino Acids
There are four key amino acids that play an important role in the production of intestinal mucosa including: L-proline, L-serine, L-cysteine, and L-threonine. These four amino acids have been shown to support mucin2 production and maintain mucin synthesis in the colon, resulting in a thick and healthy mucosal barrier.
3. Citrus Polyphenols
MicrobiomeX® is a citrus extract with naturally occurring polyphenols that supports digestive health and healthy gut barrier function. A clinical study using 500mg of citrus fruit extract found a significant increase in short-chain fatty acid (SCFA) composition, suggesting that citrus polyphenols may help modulate the microbial composition in the gut.