Megaspore Gut Reset Bundle


Megaspore Gut Reset Bundle
$174.00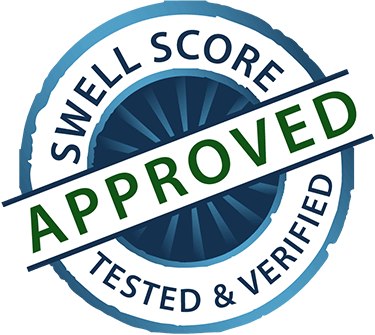 Description
Get this bestselling Megaspore Gut Reset bundle that includes the 3 key products that will help you feed, balance, protect and heal your gut.
Megaspore Gut Reset Bundle
Your gut is often referred to as your second brain. Anxiety and stress are root issues in the destruction of both and poorly functioning guts can lead to lowered immune response and chronic illness. It is imperative to focus on the health of your gut to help keep the rest of your body functioning properly. That is why we are offering this high-quality bundle come from Microbiome Labs, a leading brand specializing in the rebuilding and strengthening of various elements of the G.I. tract. Each of the items in this bundle is formulated to work in tandem to deliver synergistic, optimal results, quickly.
Learn how the items in this bundle support a gut reset
MegaSporeBiotic™
is a spore form pharmaceutical-grade probiotic supplement that
produces antioxidants in the gut to optimize function. As the first probiotic and antioxidant combination sold exclusively through health practitioners, highly absorbable MegaSporeBiotic™ has been studied in its relation to aiding immune response and producing essential nutrients. The strains of probiotics in this product protect the digestive tract against harmful bacteria and yeast. MegaSporeBiotic reconditions the gut entirely by promoting microbial diversity.*
Helps to maintain healthy gut barrier function*
Increases immunity in the G.I. tract*
MegaMucosa™
is the first complete mucosal support supplement of its kind
, formulated to REBUILD a healthy mucosal barrier. MegaMucosa also contains dairy-free immunoglobulins clinically shown to support a healthy immune response in the mucosa and a state-of-the-art flavobiotic clinically shown to support microbial diversity and alleviate barrier dysfunction, otherwise known as leaky gut.*
Formulated to rebuild a healthy mucosal barrier*
Supports a healthy immune response in the mucosa*
Supports microbial diversity and alleviates "leaky gut"*
MegaPre™
is the first Precision Prebiotic™ supplement made up of clinically-tested, non-
digestible oligosaccharides that can increase microbial diversity. This product also selectively feeds beneficial bacteria, which is great since pre-biotics can be harmful if they feed harmful bacteria. MegaPre™ works specifically in tandem with MegaSporeBiotic™ to reinforce the microbial benefits it initially provides.*
Supports a strong and diverse microbiome* May improve digestion*
Exclusively benefits positive bacteria*
  Prebiotics are non-digestible fibers that feed bacteria inside the gut. Their effectiveness is also massively contingent on gut health, as microbiota can make them weaker sources of nutrients.
* These statements have not been evaluated by the Food and Drug Administration. This product is not intended to diagnose, treat, cure or prevent any disease.
Megaspore Gut Reset Bundle
$174.00