Meow Meow Tweet - Bar Soap







Meow Meow Tweet - Bar Soap
$12.00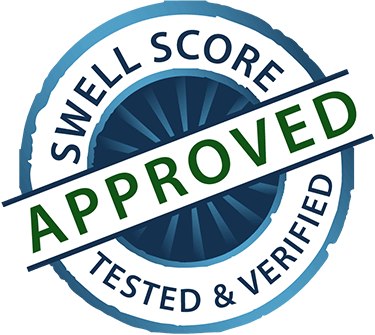 Description
Simple and pure multipurpose soap for the whole body. Loaded with organic shea butter, the creamy lather cleanses without stripping your skin of it's vital moisture.
Low-waste, ethically sourced, vegan skin care Carbon Neutral, B-Corp Certified, Plastic Negative
4.5 oz | 126 g
Simple and pure multipurpose soap for the whole body.
A multipurpose powerhouse bar soap for the whole body that won't strip your skin of vital moisture. So gentle it can be sued on face, hair, babies and yes, even pets!
Why we love Meow Meow Tweet (besides the cute name!), it's one of our Toxicologists, Dr. Yvonne Burkart, favorite brands and we're confident it will soon be one of yours too!
Meow Meow Tweet is a small-batch skin care company that creates vegan products with pure, all natural and organic ingredients. They develop all of their goods as if they were modern culinary dishes, from the sourcing of ingredients to the beautifully scented, healthful and efficacious final products. All products are made with organic, unrefined plant oils and butters, steam-distilled and cold-pressed essential oils and organic and wild-crafted botanicals. They pride themselves on being a vegan brand and use no animal-derived ingredients.
Select from 3 Beautiful Scents:
Coconut Cacao-
Warm, sweet cocoa butter and subtle, creamy coconut milk create a super gentle body bar with zero essential oils. This bar is very moisturizing and perfect for babies and those with sensitive and easily irritated skin.
Grapefruit Mint-
A cool, fresh and subtle soap with the crisp, invigorating scent of grapefruit complimented with a sweet peppermint finish and gently exfoliating mint leaves.
Lavender Lemon-
For lavender enthusiasts, this fragrant and moisturizing soap has traces of lemon to tone and soothe your skin. This bar is perfect for babies and anyone looking for relaxation!
How to Use
Lather over entire body; rinse, live, repeat. Take care to avoid eyes. If contact occurs, rinse with water.

Please store your soap out of the water stream or puddle so it lasts longer!
Ingredients
COMPLETE LIST OF INGREDIENTS:
Lavender Lemon aqua (water), *olea europaea (olive) fruit oil, *+cocos nucifera (coconut) oil, *+butyrospermum parkii (shea) fruit butter, *helianthus annuus (sunflower) seed oil, ∞sodium hydroxide, *ricinus communis (castor) seed oil, *lavandula officinalis (lavender) buds, *citrus limon (lemon) peel, *lavandula angustifolia (lavender) oil, *citrus limon (lemon) peel oil Grapefruit Mint aqua (water), *olea europaea (olive) fruit oil, *+cocos nucifera (coconut) oil, *+butyrospermum parkii (shea) fruit butter, *helianthus annuus (sunflower) seed oil, ∞sodium hydroxide, *ricinus communis (castor) seed oil, *mentha piperita (peppermint) leaves, citrus paradisi (grapefruit) peel oil, *mentha piperita (peppermint) leaf oil Coconut Cacao aqua (water), *+theobroma cacao (cocoa) seed butter, *+cocos nucifera (coconut) oil, *helianthus annuus (sunflower) seed oil, ∞sodium hydroxide, *cocos nucifera (coconut) milk, *ricinus communis (castor) seed oil

*certified organic / ∞none remains after saponifying oils

Meow Meow Tweet - Bar Soap
$12.00