Mini Classic CT Countertop Water Distiller 120V


Mini Classic CT Countertop Water Distiller 120V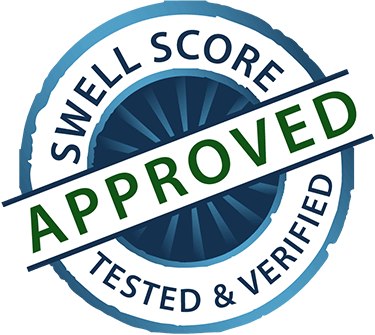 Description
The 
Pure Water Mini Classic CT™ Countertop Water Distiller
 makes it easy to get 99.99+% pure water in the comfort of your home!
Countertop water distillers are popular because they are easy to use and do not require installation. This ingenious appliance never lets your water come in contact with plastic during the purification process because it is constructed from high-quality 304-grade stainless steel. This made-in-the-USA water distiller is built to last! The Mini Classic CT will provide you and your family with safe, fresh, delicious vapor distilled water for years to come.

Easy to Use
Set up is quick. You do not need a water line hookup! It operates much like your coffeemaker and produces approximately 0.8 gallons (3 liters) of distilled water every 3.5-hour cycle. The Mini Classic CT is perfect for a single user, renters, or a small family because it is portable.
Key Benefits of the Mini Classic CT Countertop Water Distiller:
Produces approximately 3 liters / 0.8 gallons of distilled water per 3.5-hour cycle
Does NOT boil dry! (Water distillers that boil dry do not produce high-quality water and may be unsafe as the unit gets too hot.)
Made of sturdy, 304-grade stainless steel
A removable boiling tank for easy filling and cleaning
An automatic timer and safety shut off for worry-free water purification
Patented dual purity vents to allow Volatile Organic Compounds (VOC's) to escape
A sewn activated carbon post filter to absorb any possible VOCs (does not contain plastic or glue)
Removes the broadest range of waterborne contaminants 
Made in the USA
15-year warranty on stainless steel / 2 year on electrical components. Best warranty in the industry!

What's In The Box:
The Mini-Classic CT Water Distiller
One sewn (never glued) activated carbon post filter
One gallon glass jar with a handle and pour-through lid (BPA-free and lead-free)
Placement
The Mini Classic CT can be placed on a countertop or surface with at least 3 inches of clearance above and around the machine. The clearance is required for ventilation. DO NOT run the Mini Classic CT water distiller in a small enclosed space, like a cupboard or under the sink.
Specifications
Pull out pitcher-style boiling tank
Machine weight: 24lbs.
13.75″ W x 9.875″ D x 15.75″ H
6.9 amps / 800 watts
Sound level while operating: between 40-65 decibels

Mini Classic CT Countertop Water Distiller 120V
$845.00