MYSTIC WATERS Mineralizing Rescue Mist



MYSTIC WATERS Mineralizing Rescue Mist
$16.00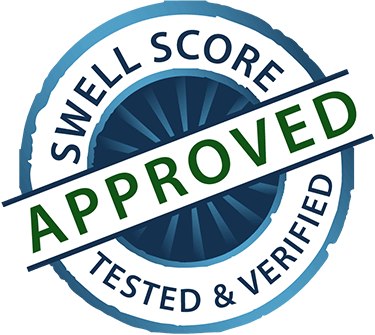 Description
MYSTIC WATERS Mineralizing Rescue Mist: Your Skin's Enchanted SOS
Dive into the soothing embrace of MYSTIC WATERS Mineralizing Rescue Mist, your magical solution for troubled skin and weary spirits. Crafted with care, this superpowered toning treatment effortlessly calms, purifies, and restores, leaving your skin refreshed and your mood elevated. Enchanted with Sea Electrolytes, Magnesium, Pre & Postbiotics, and mystical Ocean Botanicals, this mist offers daily rescue relief for both your skin and soul.
Benefits You Can Trust:
✨ Problematic Skin: Target trouble spots with precision and care.
✨ Skin Texture + Tone: Enhance your complexion's radiance and smoothness.
✨ Hydration: Quench your skin's thirst for deep, lasting moisture.
✨ Inflammation: Calm irritated skin with the power of natural ingredients.
✨ Improving Mood: Elevate your spirits with the mystical aura of MYSTIC WATERS.
Purely Natural, Ethical, and Sustainable. 
MYSTIC WATERS is more than skincare; it's an experience. Embrace the magic of a product that's Purely Natural, Ethical, Sustainable, and uniquely tailored to your needs. Say no to synthetics and yes to the beauty of nature. This mist is Vegan, Cruelty-Free, 100% Non-GMO/Organic, Fair Trade, and Woman-Owned. Each bottle is a testament to quality, made in the USA in small batches, ensuring every drop is infused with care and dedication.
2 o.z | 60 mL glass bottle with spray top
Aroma: Chamomile water
Feel: Liquid, fine mist
Color: Muted blue-violet (from magnesium, red seaweed, & eggplant)
Your Ritual of Radiance:
Spritz your face 3-5 times after cleansing and before applying other treatments or moisturizers. Let the mist dance on your skin, soothing and revitalizing. Incorporate it into your daily routine, morning and night, and feel the enchantment unfold. Need a pick-me-up during the day? Reach for MYSTIC WATERS as your SOS spray for both skin and spirit. Its versatility knows no bounds – enjoy it as a mood mist, a pillow spray, or a yoga mat companion.
Elevate Your Essence, Naturally:
With a calming aroma of Chamomile water, MYSTIC WATERS Mist delivers a fine, refreshing mist, enveloping you in a muted blue-violet hue, a testament to its natural origins. Each 2 oz (60 mL) glass bottle with a spray top is not just a skincare product; it's a daily ritual of self-care, grounding you in the enchantment of the mystical waters.
Immerse Yourself. Awaken Your Skin and Spirit. Experience MYSTIC WATERS.
Ingredients
aqua, propanediol (plant-derived humectant)°°, anthemis nobilis (chamomile) floral water°°, magnesium chloride (Dead Sea magnesium)°°°, laminaria digitata (sea kelp) extract°, lactobacillus/nereocystis luetkeana (sea kelp ferment filtrate/postbiotic)°°, sepiolite extract (sea foam minerals)°, magnesium ascorbyl phosphase (stable vitamin C), inulin (chicory-derived prebiotic)°°, betaine (sugar beet-derived humectant)°°, sea salt°°°, glycerin (coconut-derived)°°, levulinic acid (sugarcane-derived preservative)°°, sorbic acid (naturally-occurring preservative)°°, benzoic acid (naturally-occurring preservative)°°, melia azadirachta (lilac leaf) extract°°, melia azadirachta (lilac flower) extract°°, corallina officinalis (red seaweed) extract°°, coccinia indica (ivy gourd fruit) extract°°, solanum melongena (eggplant fruit) extract°°, aloe barbadensis (aloe vera flower) extract°°, ocimum sanctum (basil leaf)°°, ocimum basilicum (basil flower) extract°°, curcuma longa (tumeric root) extract°°
°Certified Organic | °° Non-GMO | °°° Wildcrafted

MYSTIC WATERS Mineralizing Rescue Mist
$16.00