Naturepedic Organic Serenade Mattress


















Naturepedic Organic Serenade Mattress
$3,599.00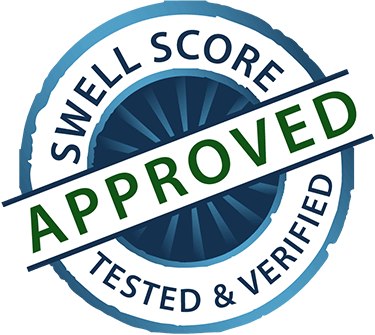 Description
Naturepedic is committed to producing the highest quality mattresses with the safest, healthiest and most comfortable ingredients on earth. Regardless of the model you select, all Naturepedic organic mattresses are 100% certified organic and non-toxic. With Naturepedic, you don't have to compromise on safety, sustainability or comfort.
A safer healthier organic mattress!
The Naturepedic organic Serenade mattress features a hybrid design, combining organic latex for pressure-point relief and encased coil support that gently contours your body.
The Serenade comes in both firm and cushion-firm comfort levels. The cushion-firm is recommended for most sleepers and has a comfortable universal feel. The firm provides that extra level of support for those who love a firm bed. Either way, you'll be super comfortable. The Serenade is packed with real fibers that wick away moisture and a smooth organic latex comfort layer to help relieve pressure points.
Naturepedic is a GOTS certified organic mattress manufacturer and has earned the trust of the different communities across the county. Winner of numerous prestigious endorsements, Naturepedic organic mattresses meet the highest physical, chemical, and allergenic safety awards.
The Serenade is beautifully tailored with a luxurious finish. Hand-built in our certified organic factory with tender love and care, the Serenade feels as good as it looks.
CERTIFIED ORGANIC + NON-TOXIC
Not only are the materials and factory certified, but the entire finished product is certified as well.
GOTS CERTIFIED
All Naturepedic mattresses meet the organic and non-toxic standards of the Global Organic Textile Standard (GOTS), a consumer goods certification recognized by the U.S. Department of Agriculture (USDA).
Naturepedic is on a mission to eliminate toxic chemicals from sleep products and replace them with natural and organic materials, all while delivering the highest quality products available. While they are proud of their certifications, they don't stop there. In many cases, they hold themselves to a far stricter standard, for example, by including support for sustainable forestry management. So, when they refer to organic latex, they mean latex that is GOTS approved for use in certified organic mattresses, which includes support for the expansion of our planet's sustainable rubber tree forests and still delivers the healthiest mattresses possible.
Why you should make the switch to Naturepedic...
Certified organic cotton fabric filling
Encased support coils
2" organic latex comfort layer
Comfort level: cushion-firm & firm
Certified organic wool & non-GMO Sugarcane PLA batting
Ships roll-packed
GOTS Certified
GOLS Certified
Made Safe Certified
GreenGuard Gold Certified
UL Formaldehyde Free Verified
No vinyl, phthalates, polyurethane foam, flame retardant chemicals or barriers, formaldehyde, pesticides, GMO's, glues/adhesives, etc.
See Naturepedic.com/Certifications for more information and Naturepedic safety awards.
FAQ's
What's inside my mattress?
Organic cotton is the purest form of cotton and a healthier alternative to synthetic fabrics and foams. Naturepedic uses only U.S. grown and certified organic cotton as filling for its mattresses and buys directly from USDA certified sources. You'll also love our luxurious stretch knit fabrics. They're soft to the touch and easily stretch to conform to your body.
Wool wicks away moisture, provides natural fire protection, and offers temperature regulation, keeping you warm in the winter and cool in the summer. It has a natural crimp that gives it bounce, body, and soft support characteristics. Organic certification ensures healthy, well-treated sheep and the elimination of harmful chemicals during processing.
PLA is a high-performance synthetic fiber made from non-GMO sugarcane that adds resiliency and improved moisture wicking. PLA is plant-based and is used in a variety of industries, including food packaging and medical supplies and does not contain or off-gas harmful chemicals.
Glueless encased support coils!
Encased coils are individually wrapped for full body-contouring comfort, isolation of movement, and balanced support for proper postural alignment. Also features full perimeter edge support. Provides just the right amount of bounce while adding excellent breathability and heat dissipation characteristics. Made in-house without ANY glues or adhesives (a Naturepedic exclusive).
The Chorus features a flexible 1.5" microcoil comfort layer. The coils are individually wrapped for full body-contouring comfort, isolation of movement and pressure point relief. Provides excellent breathability and heat dissipation characteristics. Made without ANY glues or adhesives for a healthier alternative to traditional foams.
100-Night Free Trial
Naturepedic is so confident that you will love your new mattress by offering their risk-free for 100 nights trail. If you're not completely satisfied, they will happily take it back for a full refund (less shipping and handling charges of $100.00).
25 year limited warranty
Warranty information will be sent along with your new mattress. Details can be found on the Naturepedic website.
How will my mattress arrive?
The mattress ships compressed and roll-packed for quick and easy delivery and setup. While all Naturepedic shipmentes (including all mattress sizes) typically use FedEx/UPS Ground, foundations and other considerations may make freight delivery necessary. The freight company will typically call to schedule a time frame for delivery. The driver will remove the package from the truck and leave it on the curb. There is no extra charge for this delivery method.
Shipping methods
Most orders currently shipping within 2-3 business days!
Transit Times for UPS/FedEx Ground
Once your order has shipped, the following approximate transit times apply.
Eastern and Central States: 3-4 business days Western States: 5-7 business days Email notification with tracking information will be sent
Damaged shipping policy
Any products damaged in transit will be replaced at our expense. For products that require a signature, the shipment must either be refused (for severe damage) or clearly marked as damaged on the delivery receipt when you sign for the shipment. The Swell Score must be notified within 72 hours in order to file a claim. Without marking the delivery receipt, we will have no recourse with the freight carriers.
Orders refused on delivery
If you refuse your order upon delivery (for reasons other than damage), you will be responsible for the actual outbound shipping cost (including promotional shipping) and any return shipping costs. If you need to cancel or change your order, please contact us immediately before the item is shipped.
APO/FPO Shipments
Unfortunately, we cannot ship to APO/FPO addresses.

Naturepedic Organic Serenade Mattress
$3,599.00