Earth Harbor NEBULA Adaptogen Clarity Ampoule
Earth Harbor NEBULA Adaptogen Clarity Ampoule
$46.00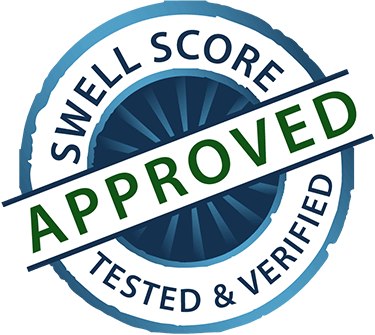 Description
NEBULA Adaptogen Clarity Ampoule: Illuminate Your Skin, Empower Your Energy
Step into the cosmic realm of clarity and luminosity with NEBULA Adaptogen Clarity Ampoule, your celestial solution for troubled skin. This featherlight elixir transcends traditional skincare, offering both potent clarifying power and a gentle glow-enhancing touch.
Designed especially for distressed skin prone to acne, blemishes, and excess oil, NEBULA is a harmonious blend of nature's wonders, bringing peaceful energy and radiant light to your skin.
Benefits Written in the Stars:
✨ Acne & Blemishes: Combat acne and blemishes with nature's potent adaptogens.*
✨ Congestion & Blackheads: Clear congested pores and bid farewell to blackheads.*
✨ Large Pores: Harmonize your skin's texture, minimizing the appearance of large pores.*
✨ Excess Oil: Regulate sebum production, restoring your skin's natural balance.*
✨ Scarring: Promote skin healing, reducing the visibility of scars for a flawless complexion.*

1 oz | 30 mL glass bottle with dropper

Aroma: Subtle rose - no essential oils are in this formulation
Texture: Featherlight oil
Color: Clear
Pure Alchemy, Pure Nature:
NEBULA stands as a testament to purity, ethics, and sustainability. It's more than skincare; it's a commitment to being Purely Natural, Ethical, Sustainable, and passionately Woman-Owned. Embrace the power of Vegan, Cruelty-Free, Non-GMO, Organic, Wildcrafted ingredients, and indulge in the enchanting blend of Sea Lavender, Ginseng Extract, Squalane, Safflower, Sunflower, and Rose Petal Extract.
Harmony in a Droplet:
NEBULA's harmonious blend features Sea Lavender, a hydrating adaptogenic hero that rejuvenates the skin while maintaining its natural moisture. Ginseng Extract, an ancient detoxifier, reduces inflammation, clears pores, and fights acne. The trio of Squalane, Safflower, and Sunflower balances oil production, protects against pollution, and aids in scar improvement. Rose Petal Extract, a gentle beautifying oil, tightens pores and enhances overall radiance.
Your Cosmic Ritual:
For a concentrated treatment, apply two or more drops to your skin after cleansing and toning. Massage until absorbed before applying moisturizer. For a daily skincare boost, add NEBULA to any Earth Harbor treatment or moisturizer both morning and night. NEBULA adapts to your needs, allowing you to customize your skincare ritual. Store this cosmic elixir at room temperature, away from direct sunlight, and let your skin bask in its celestial glow.
Illuminate Your Skin, Empower Your Energy: Experience NEBULA today and let your skin's radiance match the brilliance of the cosmos.
*These statements have not been evaluated by the Food and Drug Administration. This product is not intended to diagnose, treat, cure, or prevent any disease.
Ingredients
Squalane°°, Safflower (Carthamus tinctorius) Seed Oil°°, Ginseng (Panax ginseng) Extract, Caprylic/Capric Triglycerides°°, Sea Lavender (Limonium gerberi) Extract°°°, Sunflower (Helianthus annuus) Seed Oil°°, Sunflower Vitamin E (Tocopherol)°, Rose (Rose damascena) Petal Extract°°
° Certified Organic | °° Non-GMO | °°° Wildcrafted
This formula has no essential oils.
Earth Harbor NEBULA Adaptogen Clarity Ampoule
$46.00