Thorne Omega-3 with CoQ10
Thorne Omega-3 with CoQ10
$51.00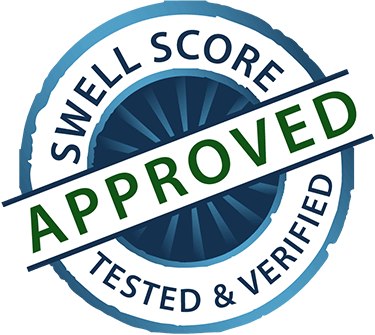 Description
Support heart and brain health with Omega-3 with CoQ10. Omega-3 with CoQ10 combines heart healthy essential fatty acids with the antioxidant and cellular energy production capabilities of Coenzyme Q10 – all the benefits of two great products in one easy-to-take gelcap.
Omega-3 with CoQ10 450 mg EPA and 180 mg DHA with CoQ10 for Support to Brain, Heart and Cellular Health
Thorne's Omega-3 with CoQ10 contains the two most vital omega-3 fatty acids from fish – EPA and DHA – combined with Coenzyme Q10 (CoQ10) for synergistic support and enhanced absorption.*


Benefits of Omega-3 with CoQ10:

Promotes cardiovascular health – supports healthy blood vessel function and blood flow, helps maintain already normal levels of cholesterol and triglycerides*
Enhances cellular energy production*
Helps protect against oxidative stress*
Supports a healthy inflammatory response*
Helps maintain healthy brain function*
Promotes healthy kidney function - supports vascular tissues and blood flow, protects against oxidative stress, and helps maintain a healthy inflammatory response

Omega-3 with CoQ10 features:
Highest quality, purest fish oil available from sustainably sourced cold-water fish
Molecular distillation removes contaminants, including PCBs and heavy metals
CoQ10 with fish oil to benefit absorption
Bottle Contains 90 Gelcaps
Suggested Use:

Take 1 gelcap two to three times daily or as recommended by a health-care practitioner.


Ingredients:

One Gelcap Contains:
Calories 10
Total Fat 1.5 g
EPA (Eicosapentaenoic Acid) (from Fish Oil) 450 mg.
DHA (Docosahexaenoic Acid) (from Fish Oil) 180 mg.
Coenzyme Q10 30 mg.


Other Ingredients:
Gelatin (bovine), Purified Water and Glycerin (vegetable source) gelcap, Vitamin E (mixed tocopherols).

Contains ingredient derived from fish (fish oil = anchovy).

V16


Warnings:


Allergy Warning: 
This product is contraindicated in an individual with a history of hypersensitivity to any of its ingredients. The omega-3 fatty acids in Omega-3 with CoQ10 are derived from fish.

Pregnancy:

If pregnant, consult your health-care practitioner before using this product.


Interactions:

There are no known adverse interactions or contraindications at publication date.

* These statements have not been evaluated by the Food and Drug Administration. This product is not intended to diagnose, treat, cure, or prevent any disease.
Thorne Omega-3 with CoQ10
$51.00