Plume Science - Lash & Brow Enhancing Serum






Plume Science - Lash & Brow Enhancing Serum
$54.00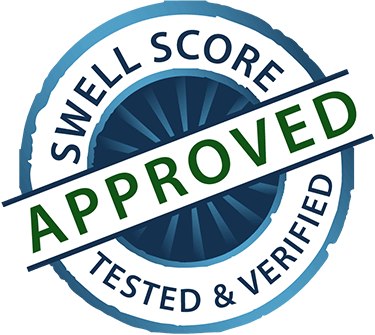 Description
Light as a feather our Lash & Brow Enhancing Serum will help you get those long, voluminous, fluffy lashes you've always wanted! It works with your natural lash cycle to ensure longer, thicker & fuller healthy lashes.
Clean | Vegan | Cruelty-Free Made with love in Canada
Size: 2ml (6-8 week supply!)
Confidently flaunt your best possible lashes & brows ever!
100% Naturally Derived Ingredients!
COLEUS FORSHKOLLI ROOT OIL
This powerhouse ingredient provides forskolin, a plant-derived phytochemical alternative to prostaglandin, and one of the key elements of Plume's patented approach to promoting hair and lash growth.
ORGANIC ALOE VERA
Rich in vitamins and minerals, aloe vera has long been recognized for its moisturizing, healing, anti-bacterial and anti-fungal properties.
WATERCRESS (NASTURTIUM OFFICINALE) & INDIAN CRESS (TROPAEOLUM MAJUS)
Stimulates KGF (Keratinocyte Growth Factor) to help hair produce keratin, a key factor in the strength, and ultimately length, of hair follicles. The zinc and sulfur in Watercress also help protect against bacteria.
ORGANIC CASTOR OIL
Rich in ricinoleic acid, castor oil penetrates the cell membrane of hair follicles to deliver our forskolin active, along with omega fatty acids, vitamin E and proteins. Castor oil's anti-bacterial and anti-fungal properties help protect the eye area from harmful micro-organisms and potential infection.
VITAMIN E
A potent anti-oxidant and effective moisturizer. Vitamin E helps reduce the amount of oxidative stress and free radicals that cause hair follicles to break down.
CINCHONA SICCURRUBRA
The source of quinine, a powerful plant alkyloid that not only works synergistically with forskolin and stimulates keratin production, it also cures malaria.
HONEY EXTRACT
A powerful humectant, hair follicles treated with honey extract retain more moisture. Also known for its anti-irritant and broad spectrum anti-microbial characteristics.
FREE FROM
Parabens, Sulfates, Phthalates, Hormones and Prostaglandins, Artificial fragrances, Artificial dyes, Gluten, toxic ingredients of any kind.


How to Use
Now you can achieve the same lush look at home in 3 easy steps:
Shake well.
Sweep onto clean upper and lower lash lines, like applying eyeliner.
Brush onto your brows, touching the skin.
Apply as part of your evening & morning routine for more dramatic results. Allow 8-12 weeks of daily usage for maximum results, with noticeable results after only 3 weeks.
About the Brand
After the birth of her first child, Plume Founder and First Lady, Lauren Bilon, suffered from significant hair and eyelash loss. Her lashes regrew with a pharmaceutical product, but significant side effects including severely discolored eyelids, burning skin and blurred vision forced her to resort to using glue-on false eyelashes, which unfortunately led to a severe and painful eye infection.
Disenchanted by her options, but refusing to give up, Lauren took the reins and set out to create a new way of enhancing and protecting lashes.
Lauren teamed up with her biggest supporter; her husband Brett. Then, with the help of internationally renowned cosmetic chemist Irene Schnell, they developed a completely new approach to lash growth that had never been done before. The result was Plume's patented combination of plant-based growth-actives in a self- preserving formula that contains zero synthetic ingredients. Through the power of women, the truth of science, and the wisdom of Mother Nature, Plume Lash & Brow Enhancing Serum was born.
Ingredients
COMPLETE LIST OF INGREDIENTS: Organic Aloe Barbadensis Leaf Juice, Organic Ricinus Communis (Castor) Seed Oil, Tussilago Farfara (Coltsfoot) Flower Extract, Achillea Millefolium (Yarrow) Extract, Cinchona Succirubra Bark Extract, Water, Tocopheryl Acetate (Vitamin E), Glycerin, Honey Extract, Prunus Amygdalus (Sweet Almond) Oil, Sucrose Laurate, Sodium Stearoyl Lactylate, Nasturtium Officinale (Watercress) Extract, Tropaeolium Majus (Indian Cress) Extract, Xanthan Gum, Coleus Forskohlii Root Oil, Carya Ovata (Hickory) Bark Extract.

Plume Science - Lash & Brow Enhancing Serum
$54.00