Get Cold Plunge Benefits with the Portable TheraFrost HydroTub with Ozone






Get Cold Plunge Benefits with the Portable TheraFrost HydroTub with Ozone
$4,988.00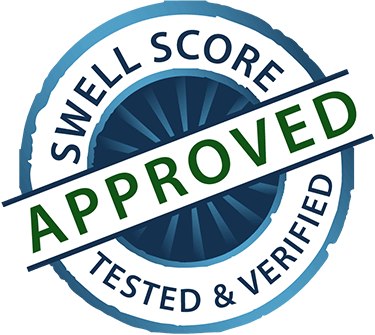 Description
Immerse yourself in an invigorating, health-boosting experience with the Portable Cold Plunge TheraFrost HydroTub. Benefit from cold plunge therapy, including accelerated recovery, reduced muscle soreness, improved circulation, and a strengthened immune system. The integration of ozone water purification ensures the tub remains clean and hygienic. With its portability and ease of use, the TheraFrost HydroTub lets you embrace the benefits of cold plunge therapy anytime, anywhere. Order now and take a step towards a healthier, happier you!
Discover the Benefits of Cold Plunge Therapy
Immerse yourself in the future of health and wellness with the TheraFrost Portable Cold Plunge HydroTub. This innovative and inflatable cold plunge solution is designed to maximize the benefits of cold therapy and ozone water purification. With its advanced features and portability, get cold plunge benefits with the portable TheraFrost HydroTub for a transformative experience that revitalizes your body and mind.
Advanced Cold Plunge Therapy Benefits
Cold plunge therapy, also known as ice plunge or cold water plunge, provides numerous benefits for your well-being. By immersing yourself in cold water, you can experience accelerated recovery after exercise, reduced muscle soreness, improved circulation, and a strengthened immune system. The TheraFrost HydroTub delivers consistent cold temperatures, allowing you to enjoy the full range of cold plunge benefits right in the comfort of your own home.
Cutting-edge Ozone Water Purification
The TheraFrost HydroTub is equipped with a cutting-edge ozone water purification system. This patented technology utilizes electrolysis to produce ozone directly in the water, ensuring a chemical-free and environmentally friendly purification solution. Ozone water has been scientifically proven to destroy bacteria, viruses, and harmful microorganisms, maintaining the pristine and hygienic condition of the tub for optimal wellness.
Portability and Convenience
Experience the benefits of cold plunge therapy wherever you go with the portable TheraFrost HydroTub. Its inflatable design makes it easy to set up and deflate, allowing you to enjoy cold plunge therapy at home or on the go. Whether you're traveling or want to have a cold plunge session in your backyard, the TheraFrost HydroTub offers unparalleled convenience and flexibility.
Easy to Use and Monitor
The TheraFrost HydroTub features an intuitive control panel that enables you to adjust and monitor key settings with ease. From water temperature to ozone levels and filtration system, you have full control over your cold plunge therapy session. The user-friendly interface ensures a seamless experience, allowing you to customize your therapy according to your preferences.
FAQs (Frequently Asked Questions)
Q: Is cold plunge therapy safe for individuals with specific health conditions?
A: If you have high blood pressure, heart disease, cancer, or any other serious health condition, it is important to consult with your doctor before engaging in cold plunge therapy.
Q: Can pregnant women benefit from cold water plunge?
A: Pregnant women should always consult with their doctor before using cold water plunge therapy to ensure it is safe for them and their baby.
Q: Are there any precautions for using the TheraFrost HydroTub?
A: It's important to stay hydrated during cold plunge therapy, especially if you have kidney issues. If you have heart-related issues, it is advised to avoid cold plunge sessions. Children of all ages should be supervised and receive approval from a doctor before using the HydroTub.
Features of the 

TheraFrost HydroTub with Ozone

Include:
Chills Down and holds constant to 37 degrees for a few hours

All Weather – Digital Programable Chiller Design

Accessory included – Electric Pump for Inflation and Deflation

Dimensions – 60 in L x 30 in W

Capacity – Holds 101 gallons when 90% filled

Inflatable Lid with Straps

Materials – High-Grade Industrial Airplane Rubber

Travels Knapsack Travel Case for Portable Tank

Ozone – Integrated system

Apple IOS and Android Apps for full-function programming and remote access across all functions including time and temperature control

Get Cold Plunge Benefits with the Portable TheraFrost HydroTub with Ozone
$4,988.00