Puori Omega 3 - Ultra Pure Fish Oil Capsules





Puori Omega 3 - Ultra Pure Fish Oil Capsules
$44.99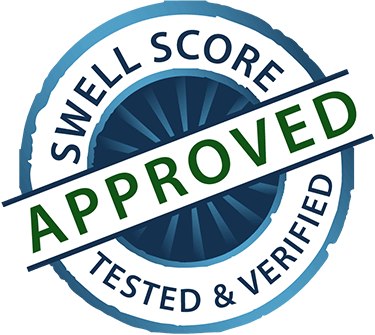 Description
Ultra pure and highly concentrated fish oil. Each serving contains 2000mg omega-3 and each batch is third party tested by IFOS for freshness and purity.  Easy absorbable - Effective Dosage - No Artificial Ingredients - Always 3rd Party Tested!
Puori O3 - Ultra Pure Fish Oil Capsules
Puori O3 is a unique fish oil formulation created exclusively by Puori. The product is sourced from small, wild-caught anchovies. Puori delivers one of the most concentrated natural triglyceride (nTG) fish oils in the world and delivers a guaranteed minimum of 74% natural triglyceride omega-3 (2000mg) containing 1250mg of EPA, 500mg of DHA and 250g of other omega-3 fatty acids in just 3 capsules.
All Puori O3 batches undergo rigorous examinations and testing before and after encapsulation/packaging. These guidelines ensure pharmaceutical quality compliance. Puori O3 is awarded 5 stars from IFOS for passing the strictest industry standards for purity, freshness and potency.  
Benefits of O3
Omega-3 is an essential nutrient which means that humans need it from the diet. Most of the population don't get enough to balance the high intake of omega-6 in the typical western diet.
Numerous studies have demonstrated the beneficial effects of omega-3s especially from marine sources on cardiovascular health both in patients with cardiovascular disease and in healthy persons, correlating a higher consumption of fish with a lower frequency of cardiovascular disease.
Around 60% of the brain consists of fat and especially DHA is found in abundance in both the brain and retina of the eye. Hence, DHA is a vital component in the development of normal brain and eye function in the developing fetus and constitutes a building block for billions of neurons.
Omega-3 and omega-6 balance
Both Omega-3 and omega-6 are essential fatty acids which we need from the diet. The balance between omega-3 and omega-6 is essential for regulating the types of messenger molecules present in the body. Excess of omega-6 tends to form pro-inflammatory signaling molecules whereas omega-3 form anti-inflammatory signaling molecules. Increasing intake of oily fish or supplementing with omega-3s is a way to restore the balance.
Recommended dosage
The general recommendation is to aim for around 2-4 grams (2000-4000mg) of EPA and DHA combined per day, preferably from natural sources such as wild fish such as salmon, trout or sardines. If you have limited access to these, you can use supplements to get to the ideal dose.
If you're a competitive athlete, a higher daily dose of between 5-7grams per day may be recommended to prevent inflammation, enhance recovery and improve performance.
Each Puori O3 capsule contains a minimum of 74% natural triglycerides and a total serving of 3 capsules will provide 2000mg of omega-3, comprised of 1250mg EPA, 500mg DHA and 250mg other forms of omega-3.  
How to take Puori O3 – Fish oil supplements should always be taken with food, to improve the fatty acid profile of the meal. A meal containing healthy fats will also increase absorption. – Consuming Puori O3 after exercise may be beneficial due to the anti-inflammatory effects of fish oil. – Take with Puori D3 for maximum benefit.    
How to store Puori O3
Keep Puori O3 in a cool, dark place (preferably in the fridge). Fish oil reacts to heat and light, which can cause oxidation and turn it rancid. Ensure a stable environment for Puori O3, and avoid exposure to temperature fluctuations.
Ingredients:
Clean and fresh fish oil from sustainable and wild caught anchovies from the South-Pacific Ocean.
Natural lemon flavor from real lemons gives O3 a great fresh smell and taste.
Natural extracted vitamin E is added to the fish oil to make sure it stays fresh - a very common addition in most fish oil products.

Full transparency with Clean Label
Third-party Testing
Puori strives to make the cleanest products and test all product batches. The test results can be viewed on Clean Labels using the respective batch number.
Ingredients Allergens
Ingredients
Fish oil concentrate (Anchovy oil) Gelatin (Bovine) Humectant (Glycerin, water) Colorant (Plain caramel) Natural lemon flavour Mixed tocopherols (Soy)
Allergens
Puori O3 contains the following allergens: FISH (Anchovy oil) contains Tocopherols derived from SOY.
Caution
As with any dietary supplement, consult your healthcare practitioner before using this product, especially if you are pregnant, nursing, anticipate surgery, take medication on a regular basis or are otherwise under medical supervision.

Puori Omega 3 - Ultra Pure Fish Oil Capsules
$44.99