Quicksilver Immune Charge+® Shots



Quicksilver Immune Charge+® Shots
$72.50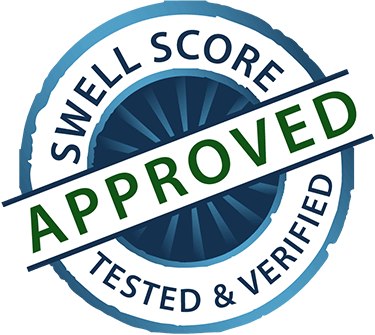 Description
Quicksilver IMMUNE CHARGE+® SHOTS are Convenient Portable Wellness Shots
Elevate your immune defense with IMMUNE CHARGE+® SHOTS, the powerhouse of fast-acting, single-serving wellness shots. Crafted for optimal immune support, each shot combines the potency of concentrated elderberry, vitamin C, and vitamin E, delivering a robust blend for your immune system's well-being. With an extra boost of 10,000 IU vitamin D and 1050mcg vitamin K per shot, these shots are your first line of defense against seasonal challenges.
Key Features:
Fast-Acting Immune Support: These single-serving shots are designed for rapid immune reinforcement, providing essential nutrients like elderberry, vitamin C, and vitamin E in concentrated form.

Enhanced Bioavailability: Traditional elderberry and vitamin C products often suffer from poor bioavailability. These shots utilize liposomal technology, significantly enhancing nutrient absorption and ensuring the effectiveness of these vital immune-boosting elements.*

First-Line Defense: IMMUNE CHARGE+® SHOTS are your go-to solution for first-line immune support. With standardized Haschberg elderberry and high doses of vitamins C, A, D, E, and K1/K2, these shots strengthen your body's natural defenses when needed most.

Immune Intensive Formula: Suitable for regular or intensive use as directed by your healthcare practitioner, each shot packs a powerful punch with 2 mg vitamin C, 10,000 IU vitamin D, and 25,000 IU vitamin A, supporting a robust immune response.*

Respiratory and Immune Health: Vitamin C aids in supporting lung and respiratory health, while vitamin E safeguards delicate cell membranes, fortifying your overall well-being.†

Traditional Herbal Support: Elderberry, a revered herb in traditional herbalism, contributes to immune defenses and overall health resilience.†

Advanced Liposomal Technology: Cutting-edge liposomal technology ensures fast absorption, bypassing typical barriers and allowing these key nutrients to circulate in your body as soon as they hit the tongue.*
Suggested Use:
Take 1 shot daily or as directed by your healthcare professional.
Warning:
If pregnant, breastfeeding, or planning to become pregnant, consult your physician before use.
These statements have not been evaluated by the Food and Drug Administration. This product is not intended to diagnose, treat, cure, or prevent any disease.
Supplement Facts:
Vitamin A: 7500mcg (833% DV)
Vitamin C: 2000mg (2222% DV)
Vitamin D (D3): 250mcg (10,000 IU) (1250% DV)
Vitamin K: 1050mcg (875% DV)
Sodium: 250mg (11% DV)
ElderCraft® European Black Elderberry Extract: 200mg
DeltaGOLD® Tocotrienols: 40mg
Other Ingredients: Water, Glycerin, Ethanol, Phospholipids (from purified sunflower seed lecithin), Vitamin E, Citric Acid, Natural Citrus Oils.

Quicksilver Immune Charge+® Shots
$72.50