Quicksilver Liposomal Vitamin D3 K2 Maximum Absorption Formula
Quicksilver Liposomal Vitamin D3 K2 Maximum Absorption Formula
$49.50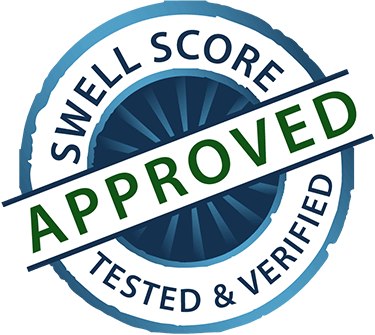 Description
Quicksilver Liposomal Vitamin D3 K2 provides the perfect blend of vitamin D and K to support strong bones and teeth, cardiac health, a healthy immune function, an elevated mood, and cognitive health. Delivered in a liposomal formal for maximum absorption and benefit.
Emulsified Liquid Vitamin D3+K2 MK7 Liposomal Supplement for Heart, Bone Health and Immune Support.  Bioactive 2500IU for Enhanced Absorption (1.7 oz/50ML/100 Servings).
Quicksilver Liposomal Vitamin D3 K2 is the ultimate combination of two powerhouse vitamins delivered in a proprietary liposomal formula for maximum absorption and wellness benefits.
Discover the Remarkable Benefits of Vitamin D Supplementation:
By incorporating Quicksilver Liposomal Vitamin D3 K2 into your daily routine, you can experience a multitude of health benefits, including support for:
Strong and healthy bones and teeth
Boosted immune system function for enhanced defense against illness
Elevating mood and cognitive function, empowering you to thrive mentally and emotionally
Promoting cardiovascular health for a strong and efficient heart
Maintaining a healthy inflammatory response for overall wellness
Benefit from the Synergistic Power of Vitamin D and Vitamin K:
Quicksilver Liposomal Vitamin D3 K2 harnesses the synergistic relationship between vitamin D and vitamin K to unlock their combined potential:
Vitamin K works in harmony with vitamin D to optimize calcium metabolism and promote bone health.
Supports proper blood clotting and cardiovascular health for a robust circulatory system.
Facilitates efficient calcium utilization, reducing the risk of calcium buildup.
Quicksilver Scientific's Advanced Liposomal Nanotechnology:
Quicksilver Scientific's cutting-edge liposomal nanotechnology sets the standard for superior nutrient delivery:
 Advanced liposomal formulation ensures optimal absorption and bioavailability.
Liposomes act as protective shields, safeguarding the nutrients and enhancing their utilization.
Ideal for individuals who have difficulty swallowing pills, as the liquid format is easy to consume.
Dosage
Take 1 pump by mouth 1-2 times daily. Hold in mouth 30 seconds before swallowing. Repeat to desired dosage or as directed by a healthcare professional. Take on an empty stomach' at least 10 minutes before meals.
Ingredients
Serving Size: 0.5 ml (1 Pump)
Servings Per Container: 100
Vitamin D 62.5 mcg(2500 IU) / 313% (as cholecalciferol (D3))
Vitamin K 90 mcg / 75% (as menaquinone-7 (K2))
Phosphatidylcholine 27mg / ** (from purified sunflower seed lecithin)
**Daily Value not established
Other Ingredients: Water' Glycerin' ethanol' vitamin E (as tocofersolan and natural mixed tocopherols)' natural citrus oils.
Warnings and Precautions:
While Quicksilver Liposomal D3 K2 is designed to support your wellness, it's essential to consider the following:
 Consult a healthcare professional before use if pregnant, nursing, or with underlying medical conditions.
Keep this product out of reach of children.
Store in a cool, dry place to maintain its potency.
Quicksilver Liposomal Vitamin D3 K2 Maximum Absorption Formula
$49.50