The Sauna Dr - Early Bird Pre Order (use code SDEB to save 20%!)




The Sauna Dr - Early Bird Pre Order (use code SDEB to save 20%!)
$999.00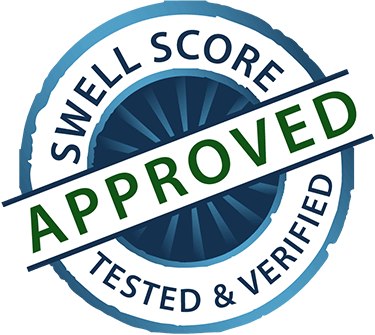 Description
USE PROMO CODE SDEB TO SAVE 20% FOR A LIMITED TIME
INTRODUCING- The Sauna Dr - Early Bird Pre Order 
POWERED BY 
A breakthrough in personal infrared sauna therapy.
Finally...get the cutting-edge health benefits in the comfort of your own home created by industry leaders Therasage & The Swell Score.
Experience the safest, most affordable personal sauna that is high on benefits and low on EMFs.
It's never been easier to detoxify, lose weight, ease aches and pains, fight inflammation and support heart health in the comfort of your own home with The Sauna Dr portable infrared sauna from Therasage! Featuring the same infrared and gemstone technology of their bestselling Thera360 sauna. 
Accepting Pre Orders with Early Bird Pricing with promo code SDEB for The Sauna Dr
Early Bird Savings for

First 

100

 

Sauna Dr PreOrders Placed
Just $799.20*

 

(plus $70 S&H) 

WITH PROMO CODE SDEB
Reg. Price $999

 

(plus $70 S&H)
Shipping late Nov/1st Week of Dec 2023!
*Please note: You may cancel any time prior to shipping, however, there will be a $50 cancellation fee deducted from the refund of your purchase.
ADVANCED INFRARED SAUNA TECHNOLOGY FOR HOME USE
The Sauna Dr. features advanced infrared & low EMF sauna technology manufactured by Therasage, the leader in infrared technology. It offers a multitude of benefits, including relief for aching muscles and joints, reduced inflammation, and increased lymphatic circulation for detoxifying effects. It can even help with weight loss, skin exfoliation, support cardiac health and the immune system, and promote better sleep. It features:
 Full-spectrum infrared
Natural Tourmaline Stones for maximum heat transfer and negative Ion release
Temperature-controlled, 100 to 170F easy-to-use LED Controller and 90-minute extended timer
Folding bamboo chair (holds up to 6' and 200 lbs). Adjustable height chair for up to 300 lbs. and floor chair for full immersion/meditation also available
Oversized, gun-metal grey, soft fold-up, non-toxic, no VOC cabin
Extra zip-out terry cloth collar
Convenient carrying case with 12' extra-long power cord
900 watts and 120V
Sauna set-up dimensions: 33"W x 33"L x 46"H
Two-Year Full Manufacturer's Warranty backed by Therasage


YOUR SAFETY IS IMPORTANT TO US
The Sauna Dr has no off-gassing, low Electro-Magnetic Frequency (EMFs), Extremely Low Frequency (ELFs), and Radio Frequency (RFs).

It's manufactured in a quality-inspected facility, internationally certified by Det Norske Veritas (DNV) as to compliance with ISO9001 Management System Practices. It's tested for material toxicity and meets International standards for electromagnetic compatibility, electrical standards, and low voltage directives.
 

Accepting Pre Orders with Early Bird Pricing for The Sauna Dr (Shipping late Nov/1st Week of Dec 2023!)
Warning
Please note that if you have high blood pressure, heart disease, cancer, or another serious health condition, or if you're not feeling well, make sure to check with your doctor before using the sauna. Pregnant women and children of all ages should also check with their doctors before using the sauna. With high temperatures, it's easy to become dehydrated, so it's essential to stay hydrated during and after sauna use. The sauna can temporarily reduce sperm count, so keep this in mind if you and your significant other are trying to conceive.

*The information presented on this page is for educational and informational purposes only. It is not intended as health or medical advice. Always consult a physician or other qualified health provider regarding any questions you may have about a medical condition or health objectives.
.

The Sauna Dr - Early Bird Pre Order (use code SDEB to save 20%!)
$999.00