TheraPro - PEMF/Infrared/Red Light Pad






TheraPro - PEMF/Infrared/Red Light Pad
$498.00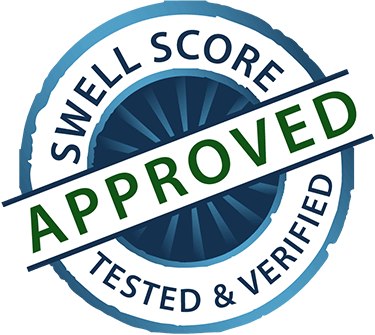 Description
The TheraPro PEMF/Infrared/Red Light Healing Pad features a proprietary technology that offers relief from muscle and joint pain and supports relaxation and many other benefits through Infrared heat, red light, TENS, PEMF and earthing features. These uniquely crafted heating pads, with natural jade stones and tourmaline deliver the highest quality construction and results.
Therasage has completely revolutionized personal healing products with its proprietary line of TheraPro Healing Pads.  The difference is Infrared heat. Conventional pads use heating coils and emit high levels of electromagnetic radiation, or EMF. Such products only heat your skin. Our unique Far Infrared Pads, with enhanced therapeutic benefits through TheraFusion Technology, effectively relieve pain and increase circulation. Infrared technology is the wave of the future in the health and wellness industry. The TheraPro uniquely crafted heating pads use Far Infrared heat to penetrate deep into your body for optimal relaxation and pain relief. Additionally, they provide additional therapeutic benefits with TENS and PEMF to help reduce pain and enhance healing.  
BENEFITS:
Pain Relief
Relief from Muscle Cramps or Spasms
Enhanced Vitamin D3 absorbtion
Deep Penetrating Soothing Heat
Immune Enhancement
Temporarily Improve Range of Motion
Supports Recovery from Acute Injury
May Help with Healing or Relief from Symptoms of Chronic Conditions
Relaxation
Supports Improved Sleeping
Enhanced Circulation
Shift from Sympathetic (anxious state) to Para Sympathetic (calm state)
Supports Fat and Cellulite reduction
Therasage Heating Pad features negative ions which are odorless, tasteless, and invisible molecules that we inhale in abundance in certain environments; such as near mountains, waterfalls, and beaches. They are said to help reduce inflammation, pain, and stress, improve blood flow, energy, and sleep, and generate greater sense of well-being.
FEATURES & SPECIFICATIONS:
Special Digital Controller with Extended 1 – 12 Hours Timer and Temperatures up to 158 Degrees Fahrenheit
Gemstone Technology (GST) – Natural Jade Stone +Tourmaline + Amethyst + Paramagnetic Earth materials
Advanced Earthing Technology (AET)
PEMF Function - P1- P9
TENS Function – Microcurrent Electron Donor Device
Advanced EMF - Remediation
New Bio-Energetic Harmonizing technology
Non-Toxic Materials - No VOC's
Full Spectrum InfraRed
Red Light
Negative Ions
Convenient Carry Case
Long-range power cord for easy access
Negative Ions
110 volt power
Sizes Available:
Regular: 33.5" x 18.5" – 85 cm x 47 cm
Large: Measures: 58.5" x 26" – 148 cm x 66 cm
One Year Limited Manufacturer's Warranty Meets International standards for electromagnetic compatibility, electrical standards, and low voltage directives. This product is manufactured in a quality inspected facility, internationally certified by Det Norske Veritas (DNV) as to compliance with ISO9001 Management System Practices. Listed with FDA as medical devices and CMS as Durable Medical Equipment devices. Tested for Bio Compatibility and material toxicity.

TheraPro - PEMF/Infrared/Red Light Pad
$498.00