Thorne Curcumin Phytosome
Thorne Curcumin Phytosome
$32.00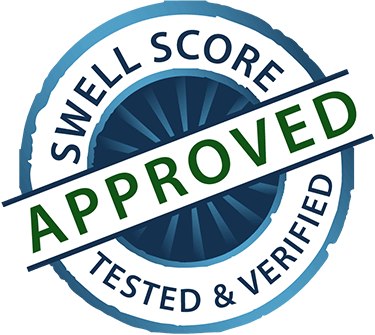 Description
The most clinically-studied curcumin on the market with 29x greater absorption than ordinary curcumin.* Helps maintain a healthy inflammatory response in the joints, muscles, GI tract, liver, brain, and nerves* NSF Certified for Sport®
Help Fight Inflammation with Thorne Curcumin Phytosome 500 mg Sustained Release
Well-absorbed curcumin support for joint stiffness, muscle soreness, and a healthy inflammatory response*
Turmeric is widely studied for its health-promoting properties. It has been used in Traditional Chinese Medicine, as well as Ayurvedic medicine, for more than 2,000 years. Curcumin is turmeric's most active component and provides numerous health benefits, including support for joint function and mobility, liver and gut health, cardiovascular function. Curcumin is also a potent antioxidant.* 

Because curcumin supports a healthy inflammatory response it is beneficial for anyone experiencing the bodily discomforts of life.* Curcumin can provide relief for overused muscles and joints.* In addition, maintaining a healthy inflammatory response is essential to healthy joints, muscles, brain, eyes, and blood lipids.* 
Thorne's Curcumin Phytosome, as Meriva, is the most clinically-studied curcumin on the market and, as a phytosome complex it provides superior absorption over other curcumin extracts. A human study demonstrated 29-times greater absorption of Meriva than ordinary curcumin. 
Benefits of Thorne's Curcumin Phytosome
Relief for Joint Stiffness and Muscle Soreness:
Reduces joint stiffness*
Promotes flexibility*
Provide relief from minor aches and muscle soreness*
Protects muscles against exercise stress and helps reduce delayed onset muscle soreness (DOMS)*
May reduce muscle injury from training or exertion*
Helps protect muscle tissue from the effects of chronological age*
Healthy inflammatory response:
Helps maintain a balanced inflammatory response throughout the body, including in the joints, muscles, GI tract, liver, brain, eyes, and nerves*
Liver Support:
Promotes healthy cholesterol metabolism and up-regulation of liver enzymes*
Supports maintenance of normal blood sugar*
Why Thorne's

 

Curcumin Phytosome is the best source of Curcumin: 
The most clinically studied curcumin on the market with 29-times greater absorption than ordinary curcumin
More than 30 clinical trials using Meriva – the form of curcumin extract that Thorne uses
Because an athlete needs to know that his or her supplements are trustworthy and compliant, every batch of an NSF Certified for Sport® product is tested for compliance with label claims and to ensure the absence of more than 200 substances banned by many major athletic organizations, including stimulants, narcotics, steroids, diuretics, beta-2 agonists, and masking agents.
Suggested Use:
Take 1-2 capsules two times daily or as recommended by your health-care practitioner. 
Ingredients:

Two Capsules Contain:
Curcumin Phytosome† (Curcuma longa extract (root) / Phospholipid complex from Sunflower) 500 mg
Other Ingredients:
High and low viscosity hydroxypropyl methylcellulose, Calcium Citrate, and Calcium Laurate (Time-Sorb††), Hypromellose (derived from cellulose) capsule, Leucine, Silicon Dioxide, Microcrystalline Cellulose.


†This product uses Indena S.p.A.'s curcumin phytosome (Meriva®). Meriva is a registered trademark of Indena S.p.A. ††Curcumin Phytosome (Meriva®) complexed with Time-Sorb®, a time-release matrix.



Warnings:
Allergy warning

This product is contraindicated in an individual with a history of hypersensitivity to any of its ingredients.
Pregnancy
If pregnant, consult your health-care practitioner before using this product.
Interactions
Curcumin has been shown to reduce the therapeutic efficacy of cyclophosphamide (Cytoxan) in animal studies. In vitro research revealed that curcumin decreased camptothecin-induced death of cultured breast cancer cells. Curcumin might also interfere with the absorption and efficacy of the chemotherapy drug irinotecan, used to treat colon cancer. The concurrent use of curcumin with these agents should be avoided.



* These statements have not been evaluated by the Food and Drug Administration. This product is not intended to diagnose, treat, cure, or prevent any disease.
Thorne Curcumin Phytosome
$32.00