Ultra Clean Beauty Gift Box













Ultra Clean Beauty Gift Box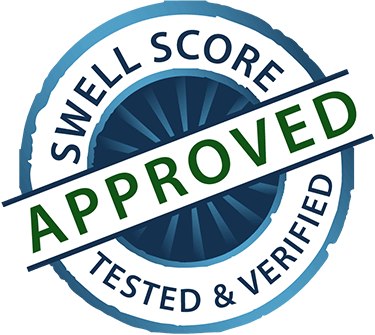 Description
Ultra Clean Beauty Gift Box
A carefully curated selection of seven premium products that embrace the essence of clean beauty, providing a luxurious and holistic approach to your skincare and beauty routine. This thoughtfully assembled collection is not just about products; it's a commitment to a cleaner, greener beauty journey.
Unbox a world of radiance, kindness to your skin, and a planet-friendly glow. The Ultra Clean Beauty Gift Box and the Deluxe Clean Beauty Gift Box are more than gifts; they're an invitation to embrace beauty that resonates with your values. Experience the joy of clean beauty, one indulgent product at a time.  
1. HAN Skincare Cosmetics - Multistick (0.20 oz / 5.7 g)
Experience the ultimate multi-tasking stick with HAN Multistick, delivering a full face in under 5 minutes with just one product. Formulated with skin-loving ingredients like shea butter, cupuacu butter, argan oil, and vitamins, this vegan, cruelty-free, and gluten-free multistick is perfect for lips, cheeks, and eyes. Embrace clean beauty with shades like Innocence, Rose Dust, Toasted Nutmeg, Rose Berry, and Coral Hibiscus.
Benefits:
Skincare Makeup: Organic shea butter, argan oil, and Vitamin E for skin hydration.
Streamlined Makeup Routine: A 3-in-1 multitasker for cheeks, lips, and eyes.
Travel-Friendly: Portable packaging for on-the-go application.
Clean and Vegetarian Formula: Paraben-free, GMO-free, and free from harmful chemicals.
Cruelty-Free: Made in the USA with no animal testing.
2. Earth Harbor Ahoy Love Nourishing Cream Cleanser (2 oz):

Feel the love with Earth Harbor's Ahoy Love Nourishing Cream Cleanser, a creamy, non-foaming cleanser enriched with seaweed vitamins, green tea, and hibiscus extract. Designed to cleanse without stripping, this plant-based, planet-positive cleanser hydrates and invigorates your skin. Perfect for all skin types, Ahoy Love helps with dryness, appearance of pores, dullness, and pH imbalance.

Key Ingredients:
Seaweed Extract: Packed with amino acids, proteins, and vitamins for antioxidant protection.
Hibiscus Flower Extract: Naturally exfoliates and evens skin tone.
Green Tea Extract: Fights signs of aging and promotes healthy, glowing skin.
Aloe Leaf Juice: Soothing, hydrating, and light on the skin.
3. Earth Harbor Siren Silk Hydration Creme (2 oz):

Hydrate, resurface, and rejuvenate with Earth Harbor's Siren Silk Hydration Creme. This natural whipped creme is enriched with sea retinol, superherbs, and antioxidants for a soft, smooth, and subtly dewy complexion. Perfect for dry, mature, and sensitive skin, Siren Silk is your nighttime and daytime essential for intense moisture and skin perfection.

Key Ingredients:
Sea Retinol: Nontoxic alternative for anti-aging and skin renewal.
Superherbs: Red Clover, Calendula, Chamomile, and Lavender Flowers for youthful, supple skin.
ProVitamin B5 + Sunflower Vitamin E: Optimal nutrient absorption and hydration.
Avocado + Olive Fruit Oils: High-impact omega fatty acids for a dewy finish.
4. Fitglow Beauty Lip Color Serum (0.4 oz / 10 g):
Elevate your lip game with Fitglow Beauty Lip Color Serum, an award-winning formula that goes beyond adding color and hydration. This plant-based gloss serum gently plumps without irritation, featuring organic pomegranate plant sterols, beet extract, and vegan collagen for full, soft lips.
What We Love:
Organic Pomegranate Plant Sterols, Beet Extract, Vegan Collagen: Improve lip structure and diminish fine lines.
Ceramide-Rich Treatment: Instantly wraps lips with silky smooth hydration.
Plant-Based Science: Fitglow Beauty focuses on plant-based ingredients with a purpose, delivering evidence-based formulas for skin transformation.
Ethical and Clean: Organic, vegan, cruelty-free,

paraben-free, 

and gluten-free, Fitglow Beauty products prioritize the health of your skin.
5. RiseWell Mineral Toothpaste (4 oz):
Backed by science and feared by cavities, RiseWell Mineral Toothpaste is a fluoride-free, EWG Verified solution for maintaining your oral health. Formulated with naturally-derived hydroxyapatite, this toothpaste strengthens and protects your teeth. Say goodbye to compromises and hello to results with a toothpaste free from artificial colors, flavors, or preservatives.
No Compromises, Just Results:
Natural Hydroxyapatite Toothpaste: Proven to strengthen and protect teeth without fluoride.
Dermatologist tested and clinically tested for irritation.
Free from petroleum, parabens, artificial fragrance, and preservatives.
6. Daily Reusable Rounds (2-pack, 3.5 inches):
Shower the world with love™ using Daily Reusable Rounds, an eco-friendly alternative to disposable cotton pads. Perfect for removing makeup with just water or your favorite makeup remover, these reusable rounds are vegan, cruelty-free, and ideal for travel. Embrace sustainability, and let these rounds become your perfect skincare companions. 100% polyester.

What We Love:
Reusable: Reduce single-use waste with these eco-friendly rounds.
Perfect for Travel: Compact and lightweight for on-the-go skincare.
Vegan and Cruelty-Free: Made with ethical practices in mind.
7. Daily Dual Foot Scrubber:

Revitalize your feet with the Daily Dual Foot Scrubber, a two-sided tool designed to scrub and exfoliate dead skin cells, corns, calluses, and rough skin. Featuring a pumice stone for exfoliation and a brush for cleaning, this foot scrubber is your key to smooth, confident soles.

What We Love:
Deep Foot Exfoliation: Achieve soft, smooth feet with the dual-action scrubber.
Eco-friendly design: Wooden handle and pumice stone
---------------------------------------------------------------------------------------------------------------------




DELUXE ULTRA CLEAN BEAUTY BOX 
Deluxe Ultra Clean Beauty Gift Box, where every product is a masterpiece in clean beauty. Transform your beauty ritual into an opulent experience that nurtures your skin and soul. Elevate your glow with this luxurious collection—where beauty meets sustainability.
The Deluxe Ultra Clean Beauty Box brings you the ultimate in clean beauty products that will have your skin glowing and healthy!  Includes everything above PLUS:


8. Meow Meow Tweet - Face Cleanser (3.8 oz / 112 ml)
For those seeking effective cleansing without compromise, Meow Meow Tweet's Face Cleanser delivers balanced and soft results. This cream cleanser, ideal for oily and blemish-prone skin, combines organic plant oils, alcohol-free witch hazel, and castile soap to cleanse thoroughly without stripping moisture. Embrace the delightful herbal freshness with this ethically sourced, vegan skincare solution.
Benefits:
Balancing Formula: Thoroughly cleanses without stripping vital moisture.
Ethical Sourcing: Vegan, carbon-neutral, and B-Corp Certified.
Herbal Freshness: Delightful scent with a creamy gel texture.
9. Jack Henry Natural Hair Powder
Experience the versatility of Jack Henry Natural Hair Powder, a styling powder that doubles as a dry shampoo. Formulated with only three plant-based ingredients, this alcohol and aerosol-free powder provide styling control without drying the scalp. Certified cruelty-free, it promotes stronger, healthier hair, cleanses the scalp, and balances oil production.
Benefits:
Styling Control: Achieve thickness and texture with a matte finish.
Hair Health: Promotes stronger, healthier hair and assists in hair growth.
Cleanse and Balance: Cleanses the scalp and balances oil production.
10. Earth Harbor Nebula Adaptogen Clarity Ampoule
Discover peaceful energy and radiant skin with Nebula Adaptogen Clarity Ampoule. This featherlight formula, enriched with Sea Lavender and Ginseng Adaptogens, clarifies troubled skin prone to acne, blemishes, and excess oil. Embrace the power of purely natural, ethical, and sustainable ingredients for clearer, purified skin.
Benefits:
Clarifying Elixir: Potent treatment for acne, blemishes, and congestion.
Adaptogenic Blend: Sea Lavender and Ginseng regulate sebum production and restore vibrancy.
Purely Natural: Vegan, cruelty-free, non-GMO, and organic.


11. Earth Harbor Mystic Waters Mineralizing Rescue Mist
Experience a superpowered toning treatment with Mystic Waters Mineralizing Rescue Mist, designed to calm, purify, and restore troubled skin. Enchanted by Sea Electrolytes, Magnesium, Pre & Postbiotics, and mystical Ocean Botanicals, this mist provides daily rescue relief for both skin and spirit.
Benefits:
Toning Treatment: Quickly calms, purifies, and restores troubled skin.
Skin Hydration: Hydrates and improves skin texture and tone.
Enhanced Mood: Uplifts mood with Ocean Magnesium.


12.  Daily Detox Massage Dry Brush
The Daily Detox Massage Dry Brush is your go-to tool for removing dead skin cells, increasing blood flow, and leaving your skin radiant and baby soft. Made of naturally sourced bristles and massaging nodules, this brush aids in breaking down cellulite deposits and promoting detoxification.
Benefits:
Detox Massage: Stimulates pores for easier toxin release.
Cellulite Reduction: Helps break down cellulite deposits.
Cruelty-Free: NEVER tested on animals.
Our Commitment:

At The Swell Score, our promise is more than a pledge; it's a commitment to redefine your beauty and skincare experience. We vow to work with our toxicologist to curate premium products that embody the essence of clean beauty.  This way, you can shop with confidence for products that will help you look and feel your absolute best. Each item in our carefully selected Ultra Clean Beauty Gift Box reflects the dedication of our brand partners and The Swell Score's dedication to innovation, transparency, and transformative beauty. Join us on this journey where our promise becomes your reality, and together, let's embrace a new standard of beauty that delivers luxurious, effective results, naturally.

Ultra Clean Beauty Gift Box
$154.00