Quick Silver Ultra Vitamin® Liquid Multivitamin Supplement

Quick Silver Ultra Vitamin® Liquid Multivitamin Supplement
$55.00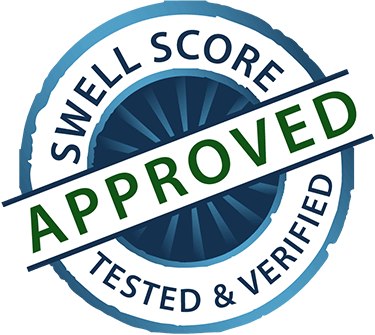 Description
ULTRA VITAMIN® - Liquid Multivitamin Supplement
Liquid Multivitamin Supplement with Bioactive B Vitamins, Vitamin D3, Vitamin C, E + K, Antioxidants for Brain, Energy + Eye
Experience the next frontier in nutritional support with Ultra Vitamin®, a state-of-the-art liquid multivitamin supplement meticulously crafted by Quicksilver Scientific. U.S. Patent Number 10,722,465 validates their commitment to innovation, setting this formula apart from standard vitamin blends.
Unlike traditional multivitamins, Ultra Vitamin® employs the most absorbable, stable, and metabolically active forms of essential vitamins. Their advanced liposomal technology ensures maximum absorption, delivering key nutrients directly to your system for unparalleled effectiveness.*
Key Features:
Bioactive B Vitamins: This formula includes highly bioactive B vitamins, such as folate, methyl B12, and B6, supporting energy metabolism and overall vitality.

Comprehensive Nutrient Blend: With a full-spectrum B complex, vitamins D3, K2, A, C, and E, Ultra Vitamin® provides a well-rounded foundation of essential nutrients for your body's optimal function.

Antioxidant Powerhouse: Lutein, Zeaxanthin, Lycopene, and tocotrienols form a robust antioxidant alliance, offering protection against environmental stressors and promoting ocular health, especially against blue light and screen exposure.*
Why Ultra Vitamin®?
Unsurpassed Absorption: This liposome-enhanced nutrients ensure rapid circulation in the bloodstream, making them more bioavailable and effective compared to traditional multivitamin capsules.*

Liquid Advantage: One teaspoon of Ultra Vitamin® delivers fast-acting benefits, ensuring that your body absorbs and utilizes nutrients efficiently, without the nutrient waste associated with typical multivitamin capsules.

Scientifically Formulated: Crafted with precision and care, this formula is designed to be stable, active, and readily absorbed by the body, providing comprehensive support for overall wellness, energy, and immune health.
Suggested Use:
Take 1 teaspoon by mouth once daily. Hold in the mouth for 30 seconds before swallowing. Repeat to the desired dosage or as directed by a healthcare professional. For optimal results, take on an empty stomach at least 10 minutes before meals.
Warning
If pregnant, breastfeeding, or planning to become pregnant, consult your physician before use.
These statements have not been evaluated by the Food and Drug Administration. This product is not intended to diagnose, treat, cure, or prevent any disease.
Supplement Facts
Serv. Size: 5 mL (1 tsp.)
Amount Per Serv.
% Daily Value
Vitamin A (as Palmitate, Beta Carotene)
3800mcg
422%
Vitamin C (as Sodium Ascorbate)
110mg
122%
Vitamin D (as Cholecalciferol)(D3)
62.5mg (2500 IU)
313%
Vitamin E
23mg
153%
Vitamin K (as K2 (MK7), K1 (phytonadione))
90mcg
75%
Thiamin (Vitamin B1) (Thiamine HCl)
12.5mg
1042%
Riboflavin (as Riboflavin-5-Phosphate)
5.6mg
431%
Niacin (as Niacin, Niacinamide)
10mg
63%
Vitamin B6 (as Pyridoxine HCl)
6.7mg
394%
Folate (as Calcium Folinate)
850mcg DFE
213%
Vitamin B12 (as Methylcobalamin)
500mcg
20833%
Biotin
500mcg
1667%
Pantothenic acid (as Calcium d-Pantothenate)
25mg
500%
Sodium (as Sodium Ascorbate)
10mg
<1%
Trimethylglycine (from betaine)
20mg
**
Proprietary Blend
Highly purified phospholipids, liquid Milk Thistle seed extract, Tocotrienols (from annatto), Lycopene, Zeaxanthin, Lutein
363mg
**

Other Ingredients: Water, glycerin, ethanol, EDTA (as preservative), natural citrus oils, and natural flavoring.

Quick Silver Ultra Vitamin® Liquid Multivitamin Supplement
$55.00