Vegan Lip Balm
$14.00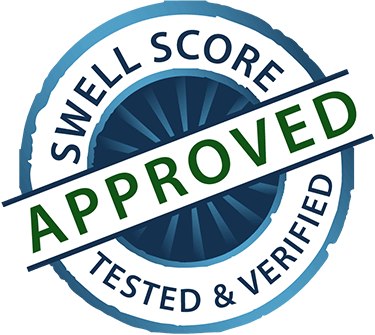 Description
Keep those kissers soft and smiling with the epitome of multipurpose. Not just for lips, this vegan "chapstick" can be used on hands and other areas of skin to prevent and repair dryness. Housed in a jumbo compostable paper tube, the scent is sweet and tart, and the texture is a smooth balm.
Sweet Orange Tangerine - Sweet orange and tangerine are cheery mood boosters and encourage positive thoughts.
Rosemary Eucalyptus - Rosemary, eucalyptus and peppermint are great for respiratory and itch relief and to help with concentration and focus.
Coconut Cocao - The ultimate head-to-toe moisturizing balm. Use on cracked, dry hands and feet, cuticles, tattoos and lips! This essential oil free balm is perfect for babies and toddlers too. 
Swipe right on your nostrils (or apply to your lips) for a little pick-me up.
The Breakdown
Paper Tube + Seal: Compost (Backyard Or Municipal)
Carefully push a small amount of lip balm up in the tube. Apply a thin layer to each lip (swipe, swipe, swipe). If balm is cold, warm product against skin before application. Apply to lips and other dry skin liberally as often as needed. Discontinue use if rash or irritation occurs. Do not use on broken skin.

The paper tubes are not airtight. Please use within 6 months of purchase or store in an airtight container if not using right away.

Our push-pop style tube does not retract, so take it slow and work your thumb around the inner edge of the tube when pushing up.
Ingredients
Sweet Orange Tangerine
*olea europaea (olive) fruit oil, *+cocos nucifera (coconut) oil, *+theobroma cacao (cocoa) seed butter, euphorbia cerifera (candelilla) wax, *rosmarinus officinalis (rosemary) leaf extract, *citrus sinensis (sweet orange) peel oil, *citrus reticulata (tangerine) peel oil
*certified organic / +fair trade
Rosemary Eucalyptus
*olea europaea (olive) fruit oil, *+cocos nucifera (coconut) oil, *+theobroma cacao (cocoa) seed butter, euphorbia cerifera (candelilla) wax, *rosmarinus officinalis (rosemary) leaf extract, *rosmarinus officinalis (rosemary) leaf oil, *eucalyptus globulus (eucalyptus) leaf oil, *mentha piperita (peppermint) leaf oil
*certified organic / +fair trade
Coconut Cacao
*+cocos nucifera (coconut) oil, *+theobroma cacao (cocoa) seed butter, euphorbia cerifera (candelilla) wax, *rosmarinus officinalis (rosemary) leaf extract
*certified organic / +fair trade